January Weather is in the mid-70s!
Wintertime in Florida brings us the usual sunny days and delightful temps in the 70s and 80s. And a beautiful new look at the beach with the Beach Master Plan now being complete. One of the new features is this rope fencing along the beach trails. It's suppose to help keep the sea grapes and sea grass protected.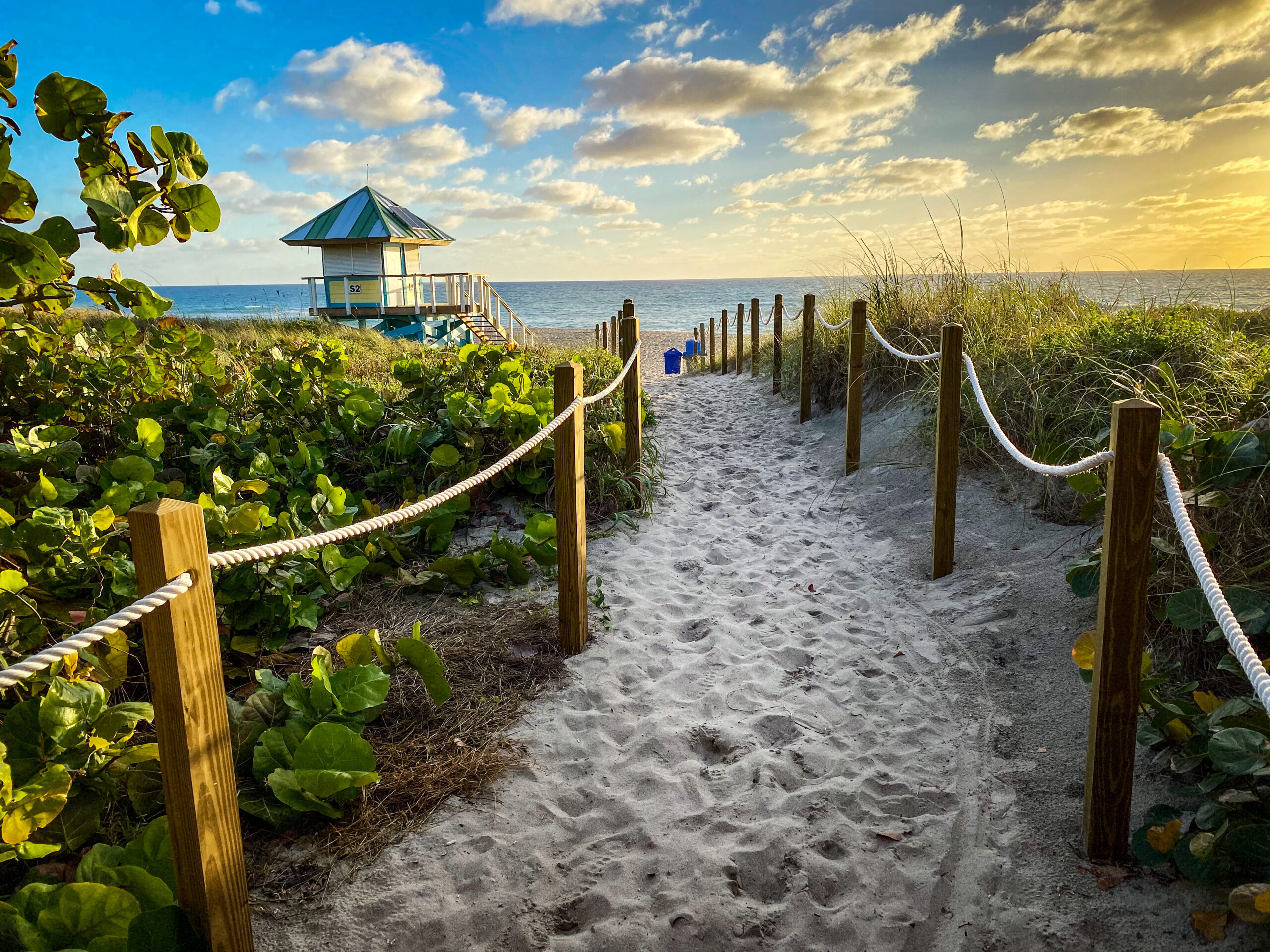 January Weather in Delray Beach
You can read more about our January weather in warm & sunny Florida here!
Are you signed up for my free newsletter?
If you aren't yet signed up for my free newsletter -- you should be! :-) I'll be starting it up for the season real soon here -- so don't miss out! Sign up here!
Follow me on Facebook!
To see my beautiful beach photos and Facebook posts click here to follow I-Love-Delray-Beach.com on Facebook.