Delray Beach Vibrations Newsletter...

a newsletter with all the right vibes!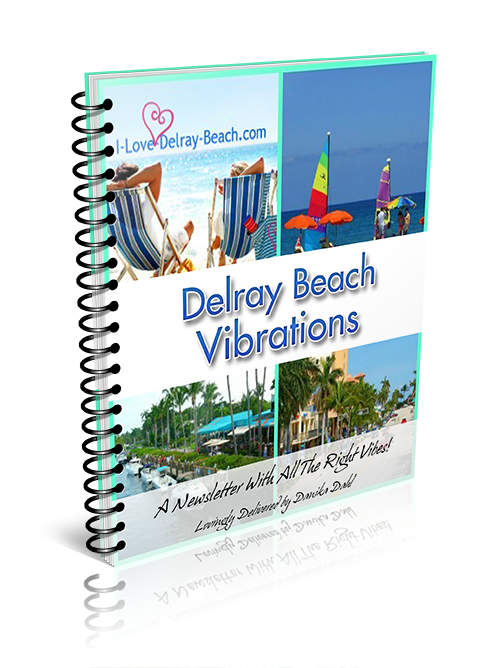 Hi! :-) I'm so glad you're here!

If you love beautiful photos of palm trees, sand and the beach AND you love Delray -- then I think you'll REALLY enjoy my newsletter!
Especially if you're wanting to plan a vacation here or maybe you're even planning to move here!

My newsletter is a great (and easy) way to stay up-to-date on what's new and what's going on in Delray!
Whether you are local or across the world -- your location doesn't matter because my newsletter will come directly to your email address! This means you literally could be anywhere in the world and still enjoy Delray Beach delivered straight to your computer screen. It's that easy! Just simply sign up below.

I think you'll enjoy the fun beachy vibes of my Delray Beach Vibrations Newsletter!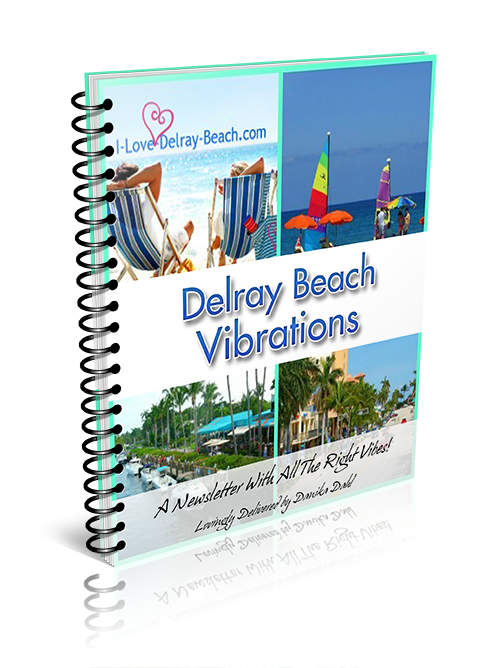 How to Stay Connected With Me and the Delray Beach Love!

---
1) Follow me on Social Media...
Follow me at the social links below. I post a lot of information and beautiful photos and current events on my Facebook Page: I-Love-Delray-Beach.com

2) Subscribe to my newsletter as I outlined above. Simply fill out the form below if you haven't already...

3) Subscribe to my RSS feed via your RSS reader and have new web pages and blog posts delivered straight to your RSS reader. Free & easy!
To subscribe to my RSS feeds click here. (Note: it will take you to my Delray Beach Blog.) Don't know what an RSS feed is?  No worries.  Go ahead and click on the link.  I'll be there waiting for you and I'll tell you exactly what to do once you get there.

Why subscribe to my RSS feeed?  Because subscribing to my RSS feed allows you to receive every new webpage, new blog post, and all updates on event as soon as I post them.

This means you're not having to check back here (my website) searching for what's new every week.  Instead, it will be delivered directly to your RSS reader!  It's totally free and soooooo totally convenient! I think you'll like it! Click here to get started.

---
Looking for more things to do? Click any link below...

Christmas in Delray...
It's the

most

magical time of year!

Christmas is a magical time of year in Delray Beach, Florida! The energy in the air is so magical it is literally palpable! We love the holidays here!

If you've never been to Delray Beach, Florida, USA to see our magical 100-foot Christmas tree and the magic that surrounds our downtown, please check out my Christmas in Delray page.