Hurricane History in Florida
Florida Hurricane History, Links & Information for you, your children and your pets! Keep the entire fam-bam safe!

Hurricane history in Florida is officially from June 1st through November 30th, with the peak months of hurricanes being in August, September and October. Hurricane history over the years, reveals that the greatest hurricane activity and threatening tropical storms occur between August 15th and October 1st.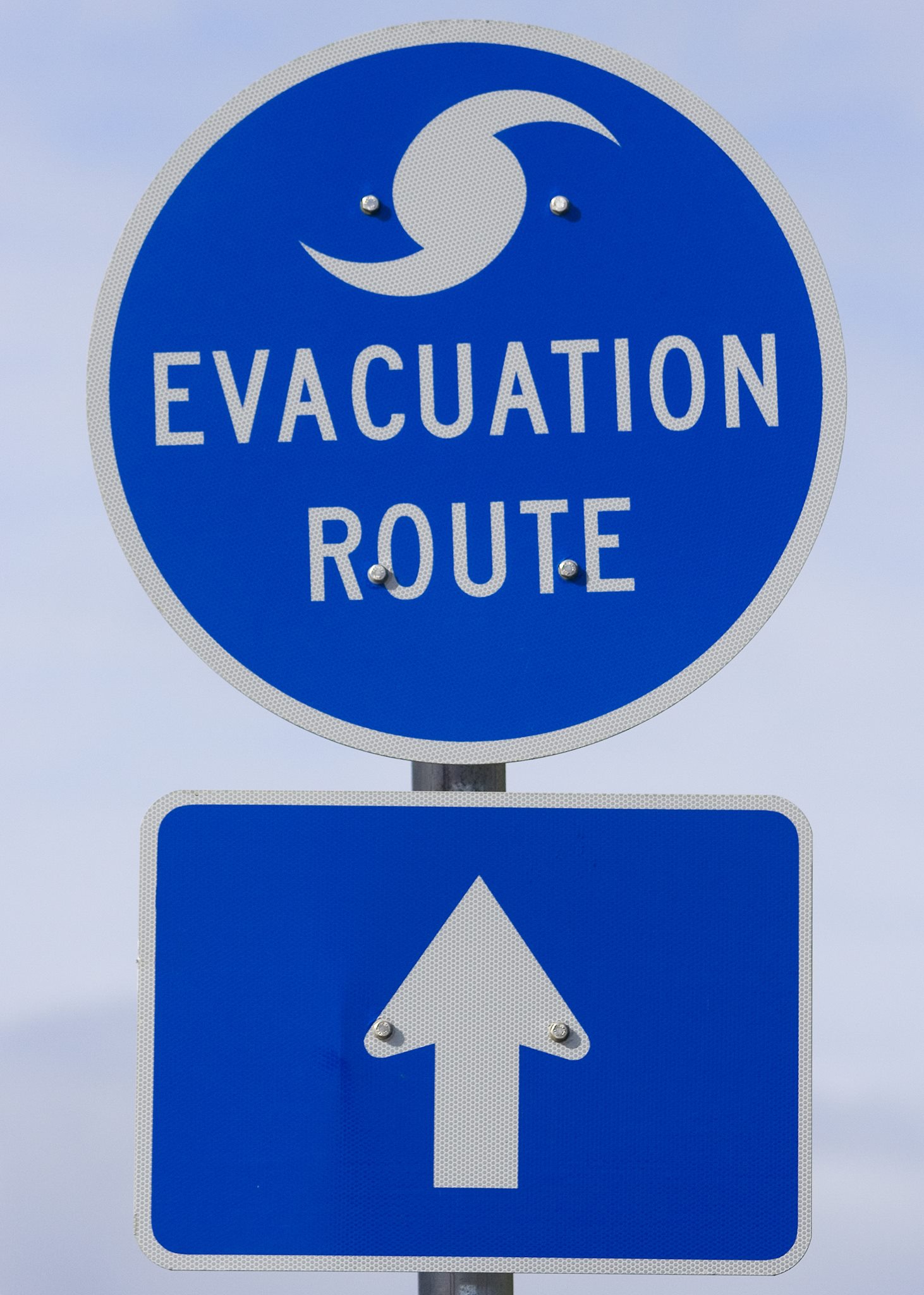 Don't let the Florida hurricane season interfere with your travel plans. Instead use it to your advantage by finding low prices on travel and accommodations during hurricane season. And just make sure you are prepared. Hurricane preparedness is key! And buying travel insurance is a good idea in case flights are canceled.

But don't let hurricane season stop you from planning a vacation because there ARE some benefits when traveling during these months. Benefits like reduced rates for your airfare and your accommodations! So go ahead...travel!  Just be prepared!

The calm before the storm. This beautiful sunrise photo was taken one day prior to hurricane Dorian making landfall in Palm Beach County as a category 4 hurricane. Dorian was a Cat 5 hurricane initially landing in the Bahamas causing severe damage.  Hurricane Dorian powered on, and two days later made landfall in Palm Beach County as a Cat 4 hurricane.

Photo courtesy Larry Richardson

---
Below are quick links to specific sections on this page. You can quickly click and jump to them now -- or you can scroll down and just start reading. Hurricane preparedness for kids includes fun learning games!

General Hurricane Preparedness l Hurricane Preparedness for kids
Hurricane Preparedness for pets l Pet-Friendly Shelters
---
The Damage to This Sign Gives a New Meaning
to the Word "Take Out!"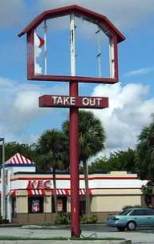 Mother Nature occasionally likes to rudely remind us that she can "take out" just about anything. Including taking out this "take out" sign!

The same forces that make Florida weather so wonderful with the tropical green lush surroundings and the beautiful sun and warm climate are exactly the same forces that cause hurricanes, tropical storms, and other natural disasters. 

Mother Nature can be fierce.

Hurricanes rank on a scale from 1 to 5 -- with a Cat 5 being the most severe! A Cat 5 hurricane is a scary thing!

Five Category 5 Hurricanes in 4 years in Florida! Yep!
This is what that looks like...

Irma in 2017 was a pretty serious hurricane for Palm Beach County! It was 400 miles wide and rated in as a Cat 5 hurricane.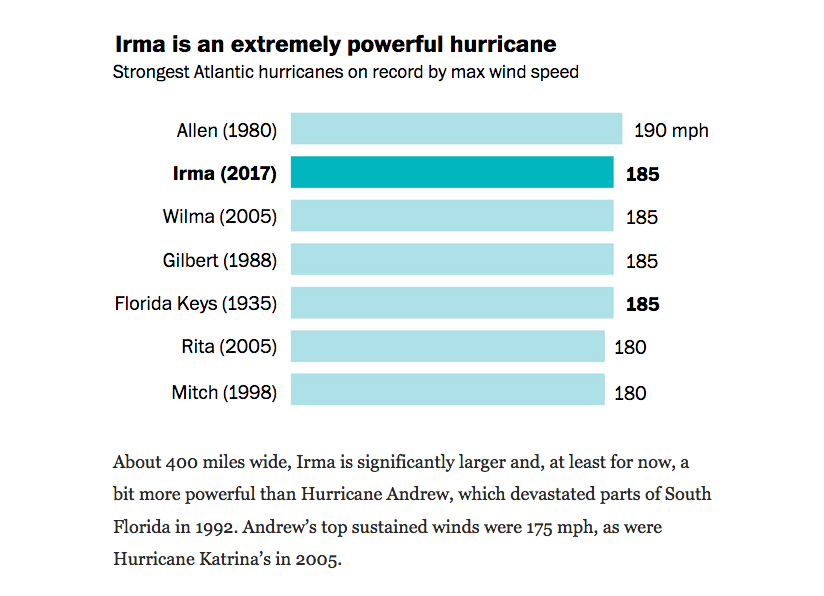 My Very First Hurricane in South Florida was
Hurricane Jeanne in 2004

I used to live in beautiful Central Oregon where wildfires were our natural disaster threat.  We were on standby for evacuation due to wildfires on more than one occasion and with six horses, there is no easy exit strategy!
To live in a beautiful environment there is always a price one pays.  You must weigh the benefits and see what is best for you.  And so my free-spirited character weighed the benefits and in September 2004, I decided it was Destination South Florida for me!

So I haphazardly mapped out my two-week cross-country drive to destination South Florida -- Palm Beach County to be specific. About a 50-hour drive. Clear. Across. Country.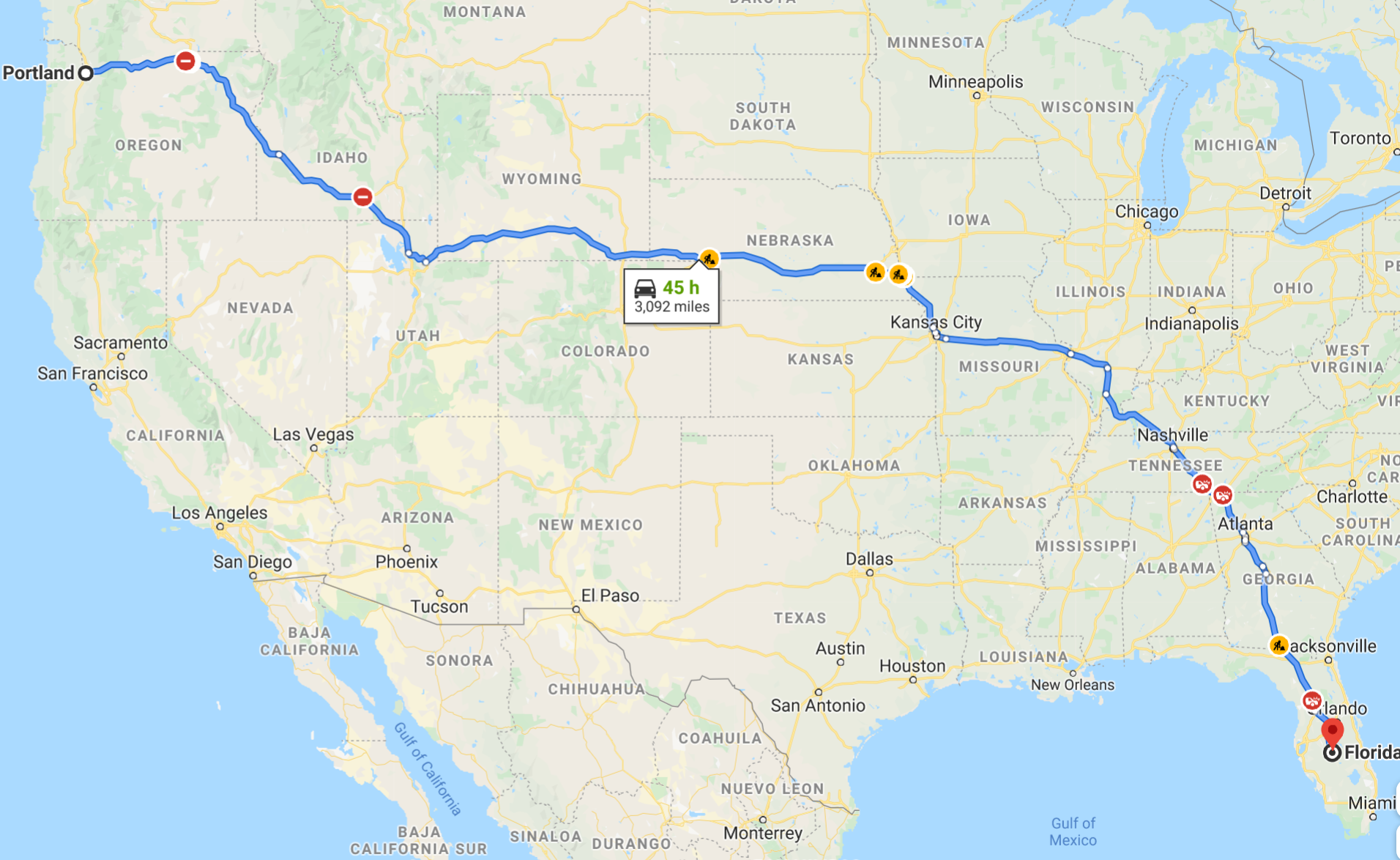 My New Florida Friend (Hurricane) Jeanne!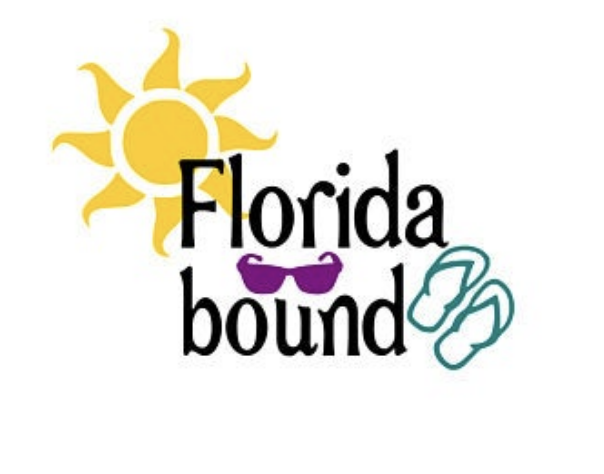 What I didn't know was... In September 2004, my new friend (hurricane) Jeanne ALSO planned to be in South Florida. And, as I was traveling eastward (from Oregon), the buzz at every truck stop was filled with alarming news and hype that "hurricane Jeanne" was headed to South Florida!  Ha-ha, funny!  That's where I was headed too!
My free-spiritedness was not about to let some silly hurricane Jeanne stop me from my destination of South Florida. No way!  I was determined to be Florida bound. No. Matter. What.
So onward and southward to South Florida I continued! I did what any other free-spirited gal would do and I followed hurricane Jeanne RIGHT into South Florida! In fact, I arrived one day before Jeanne made her unwelcomed blaring and daring impact.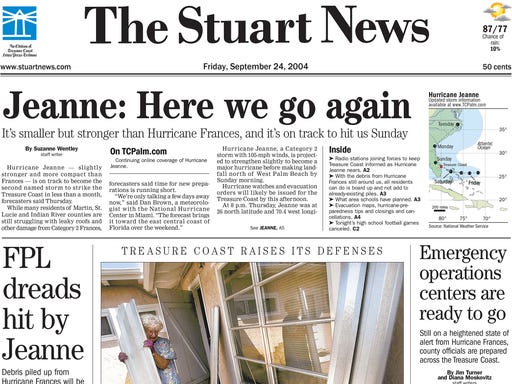 Before and after every hurricane, there is a lot of agitated-madness in the air! The sooner you can get your hurricane supplies and get hunkered down -- the better! The stores get cray-cray! The shelves get emptied out. People are frantic for water, milk, bread, eggs, batteries, flashlights. It just gets CRAZY, and even scary, because people are becoming unhinged at the slightest mishap.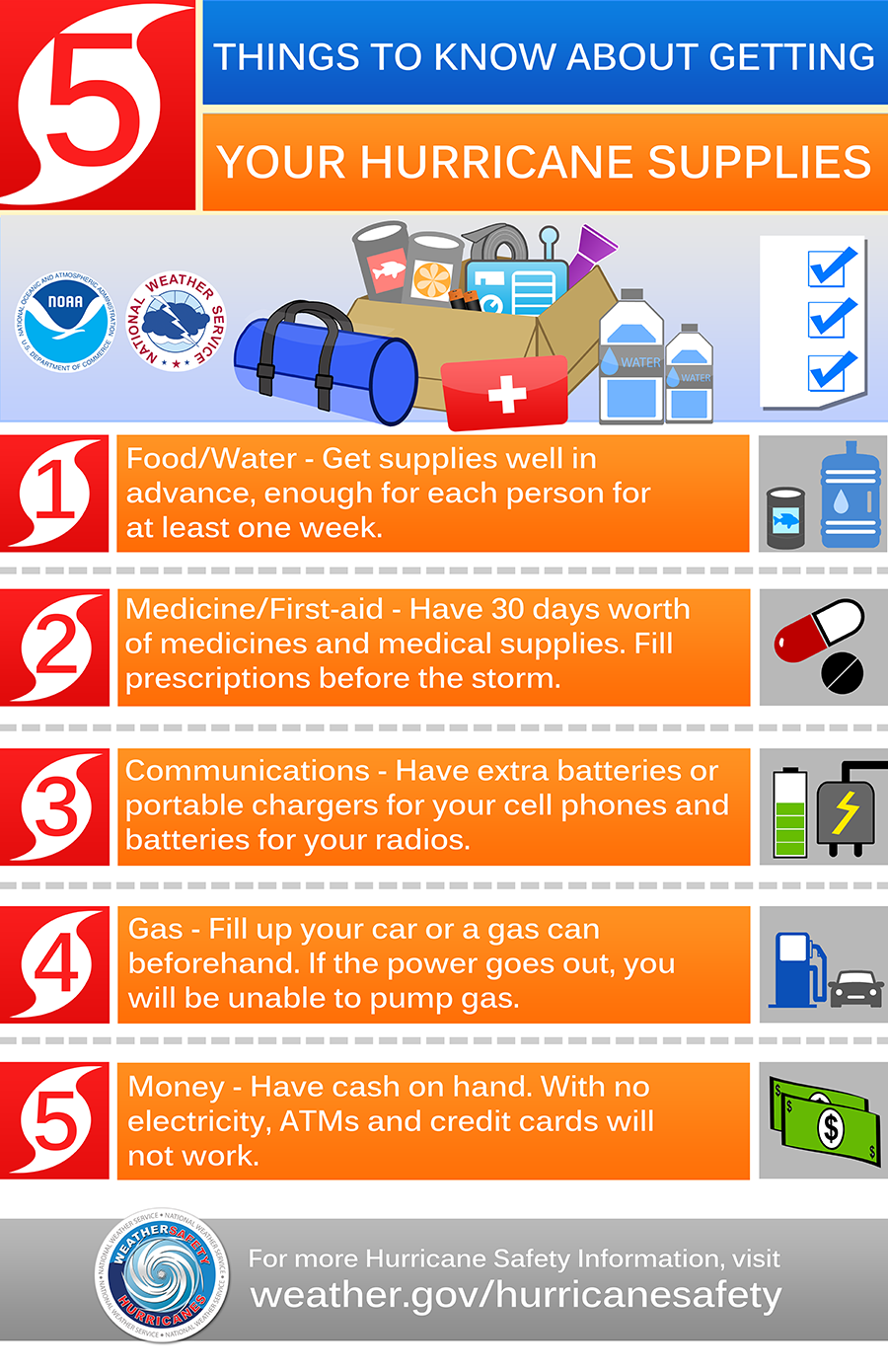 Gas lines and then no gas...

Another frantic scene are the gas lines!  People start their gas hoarding behavior way before the hurricane is near because they want gas for their generators and a full tank of gas in their vehicles. Why you might ask.

Well, it's because before a hurricane, everyone is filling their gas tanks up because you never know if there will be an open gas station after the hurricane passes. Or if you get evacuated, you will need gas to travel.  And gas is needed for generators too. Gas is a very precious commodity during a hurricane event.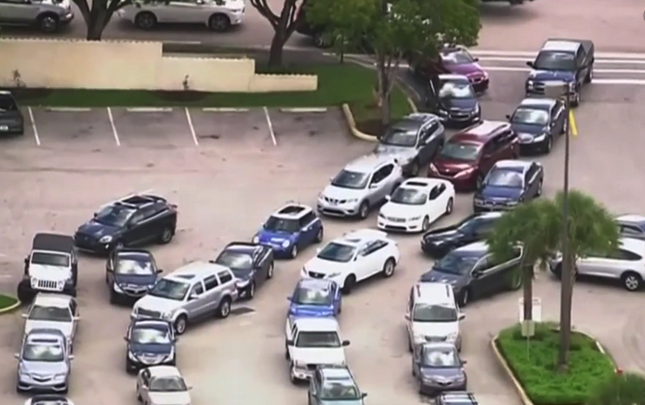 Even before the hurricane lands you'll start seeing the gas stations running out of gas! And that ALONE causes alarm to many people! Usually tankers will bring in more gas but it may be a day before they make it all the way to South Florida. Florida is a very long state. Takes awhile to get to South Florida!

And then after the hurricane some of the gas stations are closed due to damage, no electricity, or maybe they are simply out of gas. 

Always make sure you have a full tank of gas during hurricane warnings! Because the gas stations do indeed run out of gas!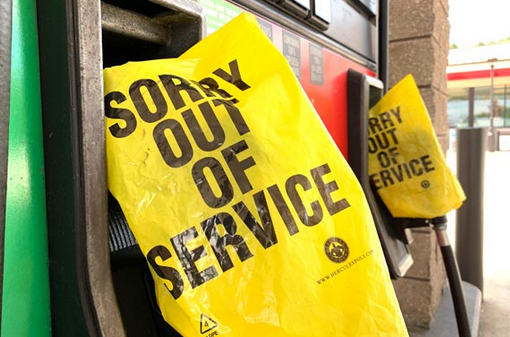 And then after the hurricane...

After a hurricane, there is a weirdness in the air. Imagine a town with the majority of the businesses closed, the schools closed, no electricity, no traffic signals working, very little traffic on the road -- it resembles a ghost town. It is very quiet. It is very eerie. All the animals are quiet. There are no birds chirping. There is no hum of background traffic noise. It is just very quiet.

If there is much hurricane damage many places remain closed for awhile because repairs are necessary. And if there is no electricity, the entire area remains nearly shutdown. And of course the anxiety increases 100-fold when the electricity is out. No air conditioning in the heat of the warmest months -- can bring out the worst in some people. And if you're lucky enough to have an ocean breeze, it's not safe to leave windows open at nighttime. Moral of the story? Get a generator!

No electricity means the traffic signals don't work and the intersections look like this. Don't go out if you don't have to.

You will see damage such as this uprooted tree.  The ground gets extremely wet and with the strong winds, the huge trees are easily uprooted.  Uprooted trees, fallen fences and downed power lines become the new neighborhood decor...until fixed.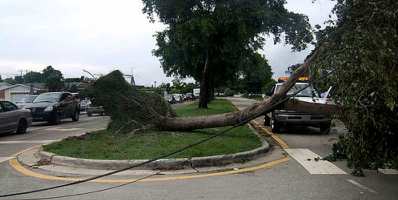 Linemen are our HERO'S after the hurricane!

The linemen are our hero's! You bet they are! They come from other nearby states. Drive down prior to the hurricane. And then they wait it out with us. They are on standby waiting to jump into action after the hurricane passes.

There are hundreds upon hundreds of them! They work in crews and work 24/7 to get our electricity back up. They work hard and we really appreciate them.

And then it repeats...hurricane history in Florida always proves that the sun shines again -- and in the end, we all still madly love Florida! And are grateful we survived. Until the next one... Ek!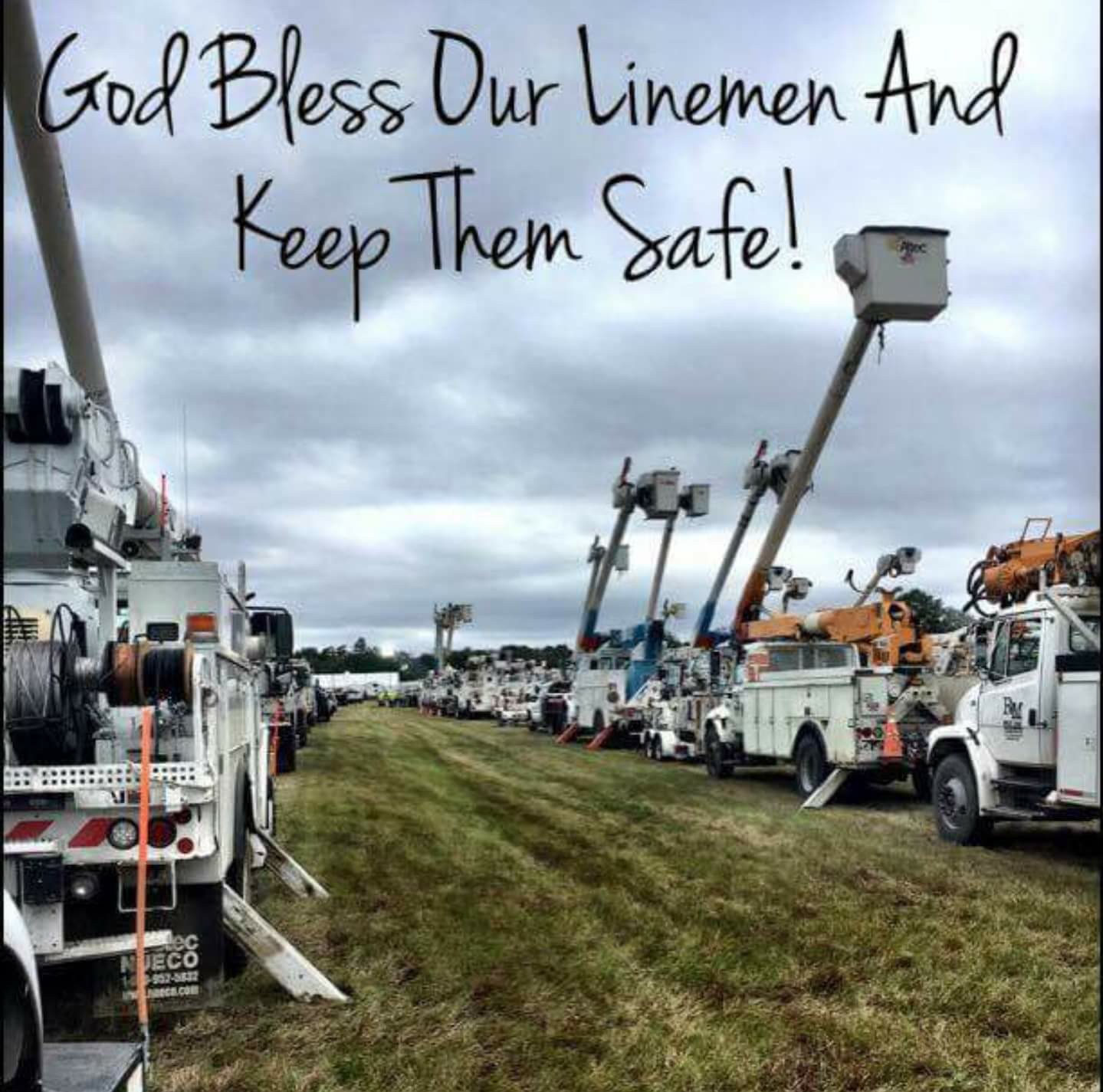 ---
General Hurricane Information...

FEMA website: Prepare, Plan and Stay informed with FEMA.

NOAA National Hurricane Center for the top news of the day and view past news.

Hurricane preparation Guides: Information on developing and creating a disaster supply kit, securing your home, and much more.

NOAA FAQs page is here.

General Hurricane Information: If you want to know how hurricanes are named, how hurricanes are categorized, or hurricane terminology.  This link will give you all this information and more!

---
Hurricane Preparedness for the kids...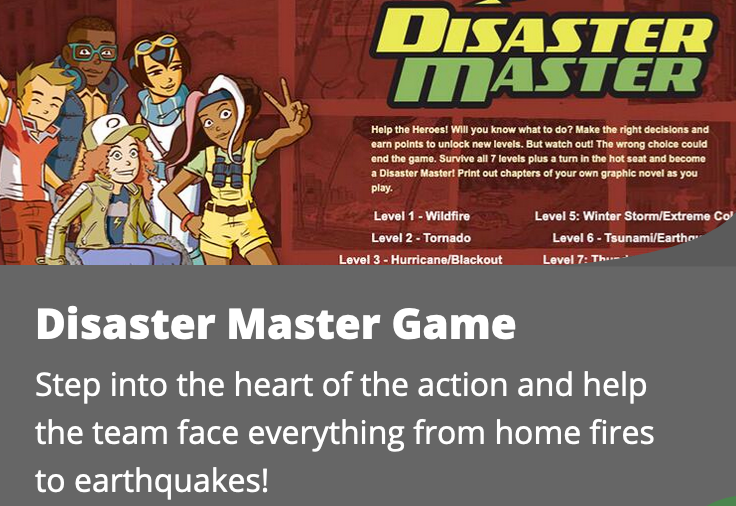 Here are some FUN GAMES and EDUCATIONAL LINKS for kids to learn about and prepare for hurricanes. Let your kids learn about hurricanes in a way that makes sense to them. The more educated they are, the more helpful they will be. And less afraid they will be. So prepare and educate is key!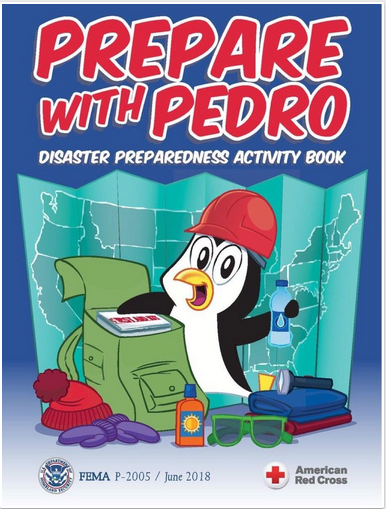 A 28-page activity book: Prepare with Pedro! This is in PDF format and can be printed for the kids to enjoy!

Fun hurricane learning games for your kids! Here, you can play games to become a Disaster Master and learn how to build an emergency kit. You will meet our friend Pedro the Penguin, who will teach you all about staying safe. You will even be able to make your own emergency plan with your family.
A printable word search game here for the kids to learn the proper emergency alert terms.

Sesame Street's Let's Get Ready! Sesame Street Workshop has created Let's Get Ready! Planning Together for Emergencies with tips, activities, and other easy tools to help the whole family prepare for emergencies – together!
---
Hurricane Preparedness for Pets...

Keep your pets safe with this hurricane preparedness for your cats and dogs!

Palm Beach County brochure Preparing Dogs, Cats and Livestock for Hurricanes.

NOAA guide on Hurricane Preparedness Pet Plan and additional pet links.
Get started now on preparing for your pet hurricane preparedness! Youc an use this PDF print out here.

---
Pet-Friendly Hurricane Shelters...
Pet-friendly hurricane shelters in Palm Beach County

Pet-friendly hurricane shelters in Florida listed by county

---
Pet-Friendly Hotels...

Pet-Friendly Hotels for entire United States

Boarding facilities and pet-friendly hotel listings for Palm Beach County.

---
Christmas in Delray...
It's the

most

magical time of year!

Christmas is a magical time of year in Delray Beach, Florida! The energy in the air is so magical it is literally palpable! We love the holidays here!

If you've never been to Delray Beach, Florida, USA to see our magical 100-foot Christmas tree and the magic that surrounds our downtown, please check out my Christmas in Delray page.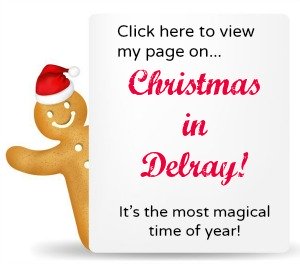 Have you signed up for my free Newsletter?


~ Delray Beach Vibrations ~



Click here to sign up now or click image below to subscribe now! It's free and it's the best way to stay connected with me and Delray Beach! (even if you live on the other side of the world!)