Lady Atlantic Cruises

It's like an Elegant River Boat Cruise of the South but on the Intracoastal Waterway in Florida
Daily Sight-Seeing Cruises
Sunday Brunch Cruise, Sunset Cruise,
Friday Night Dinner Cruise 
Lady Atlantic cruises operates year-around offering you a variety of cruises to choose from -- making sure to fit everyone's unique lifestyle.

You'll find Sunday Brunch Cruises, Friday Night Dinner Cruise, Daily Sight-Seeing Cruises, Live Entertainment Cruises and Holiday Cruises aboard this elegant yacht that is affectionately known to Delray Beach as Lady Atlantic.

Her lovely elegance is anchored at Veteran's Park, right near the Atlantic Bridge where all of her 105-feet can readily be seen by all who walk by.
Lady Atlantic Cruise Boat Anchored at Veteran's Park
Photo Credit: Photographically Yours, Inc.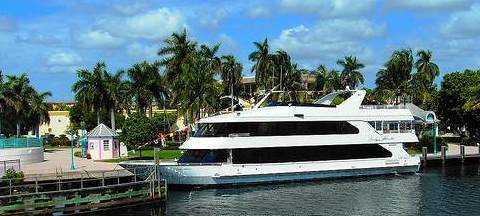 Below is the Lady Atlantic Yacht -- and her sister vessel affectionately and appropriately named Lady Delray. A couple of elegant ladies here!


Similar to River Boat Cruises, Delray Yacht Cruises the magnificent intracoastal waterway in Palm Beach County. The beauty captured on the intracoastal cruises is breathtakingly beautiful! 

When cruising, you have the unique benefit of seeing the beauty on the intracoastal that can only be seen from the water. The sights you will see cannot be viewed via car or land. This beauty can only be seen from the luxury of a boat!

I think you will be delightfully surprised on this cruise!

Here's a few photos from the intracoastal...

Lady Atlantic and her sister Lady Delray to the left of her.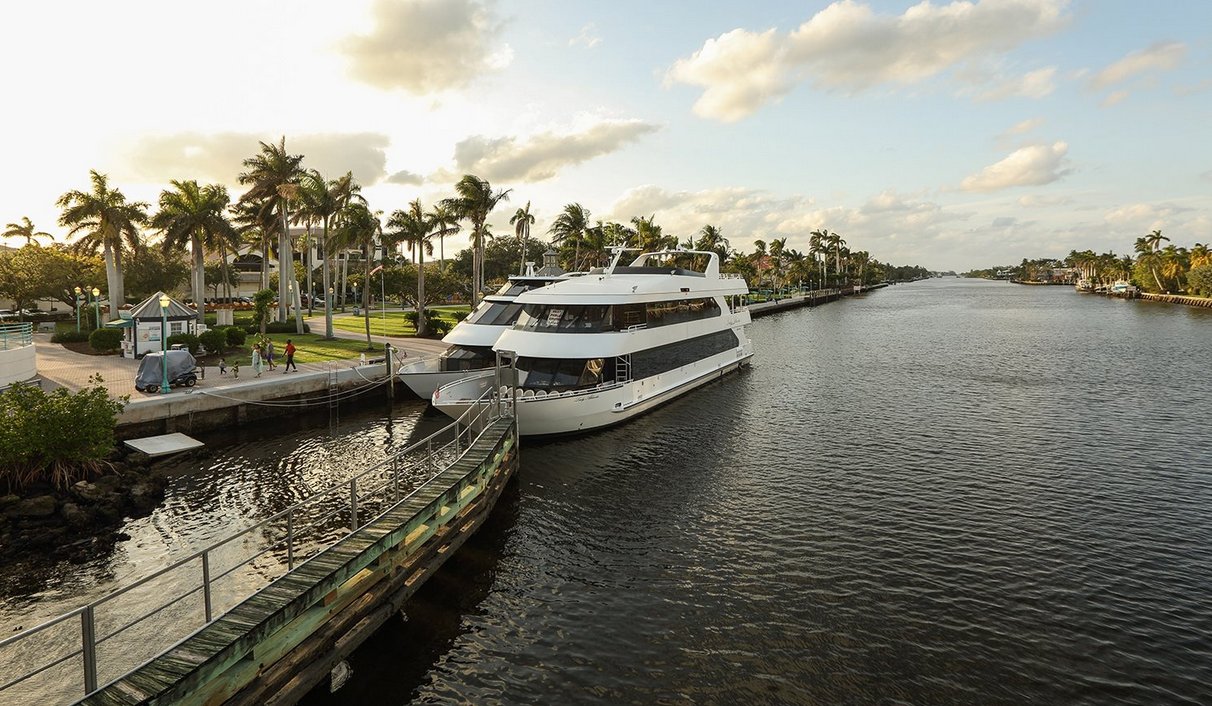 Views like this (of the mega-mansions) can only be viewed from the water.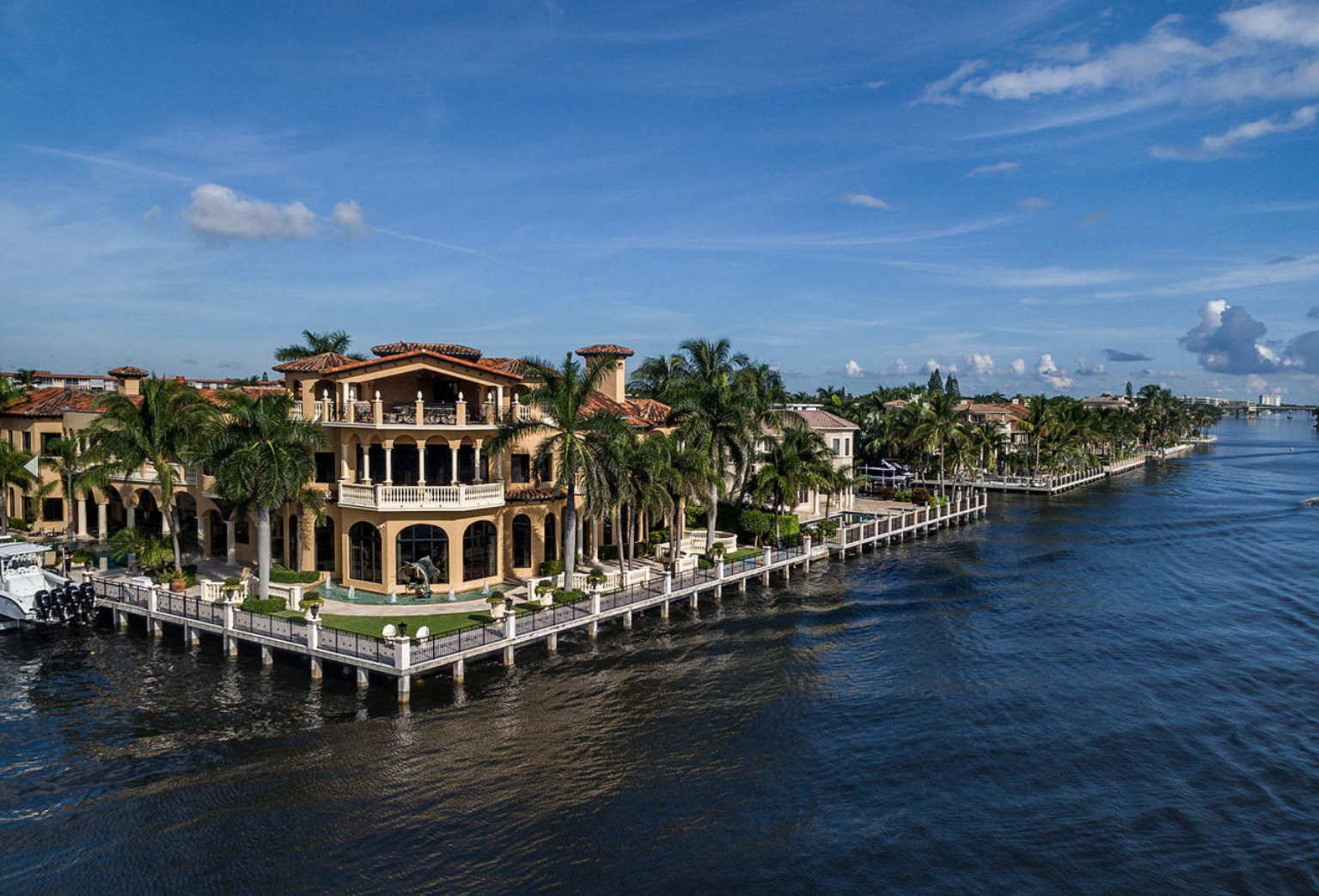 Intracoastal view near Highland Beach, Florida looking southward.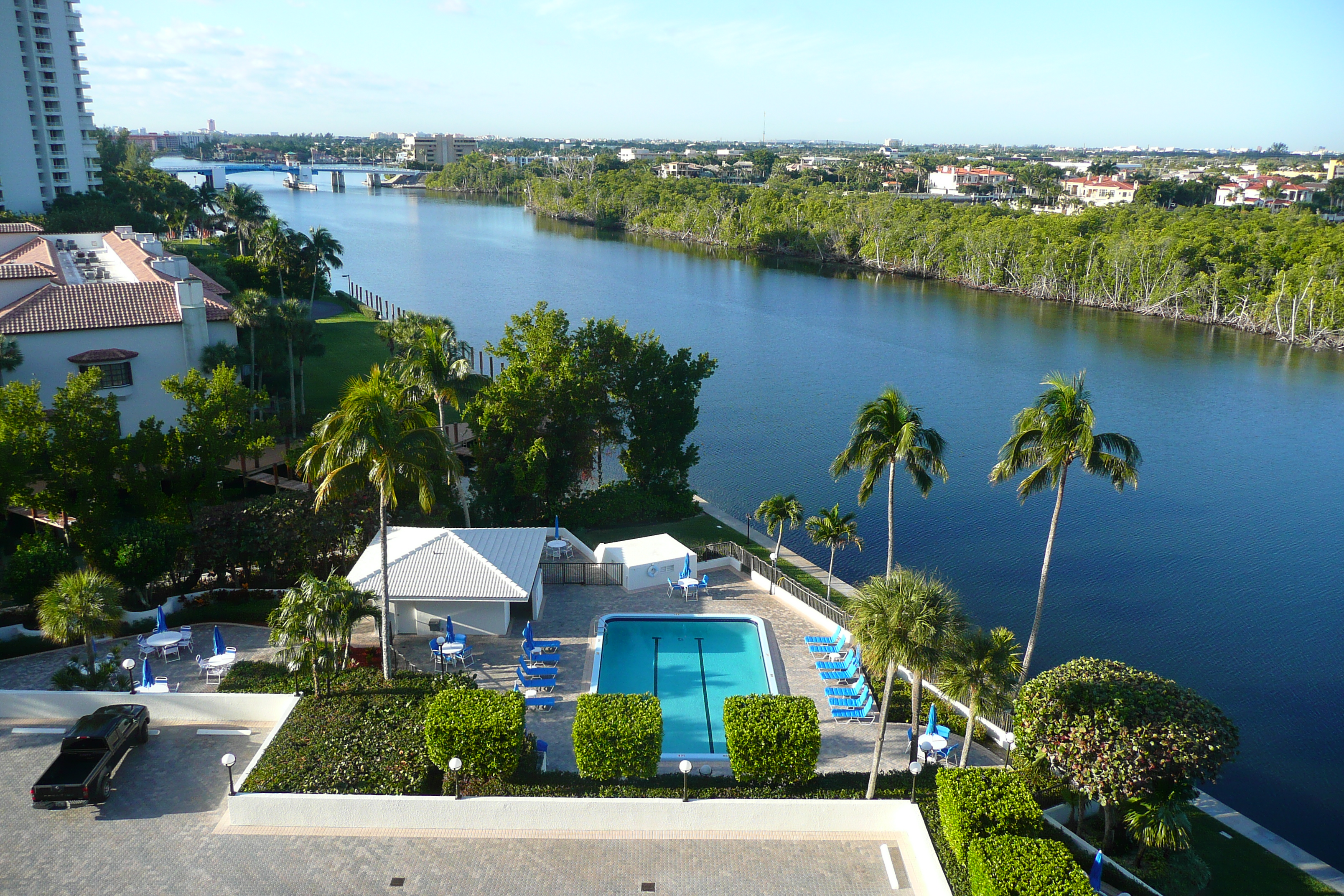 Two Hour Sunday Brunch Cruise
to Manalapan
Take a Sunday Brunch Cruise headed north on the beautiful Intracoastal waterway to Manalapan Island. Manalapan Island is one of the wealthiest communities in our country located in prestigious Palm Beach County.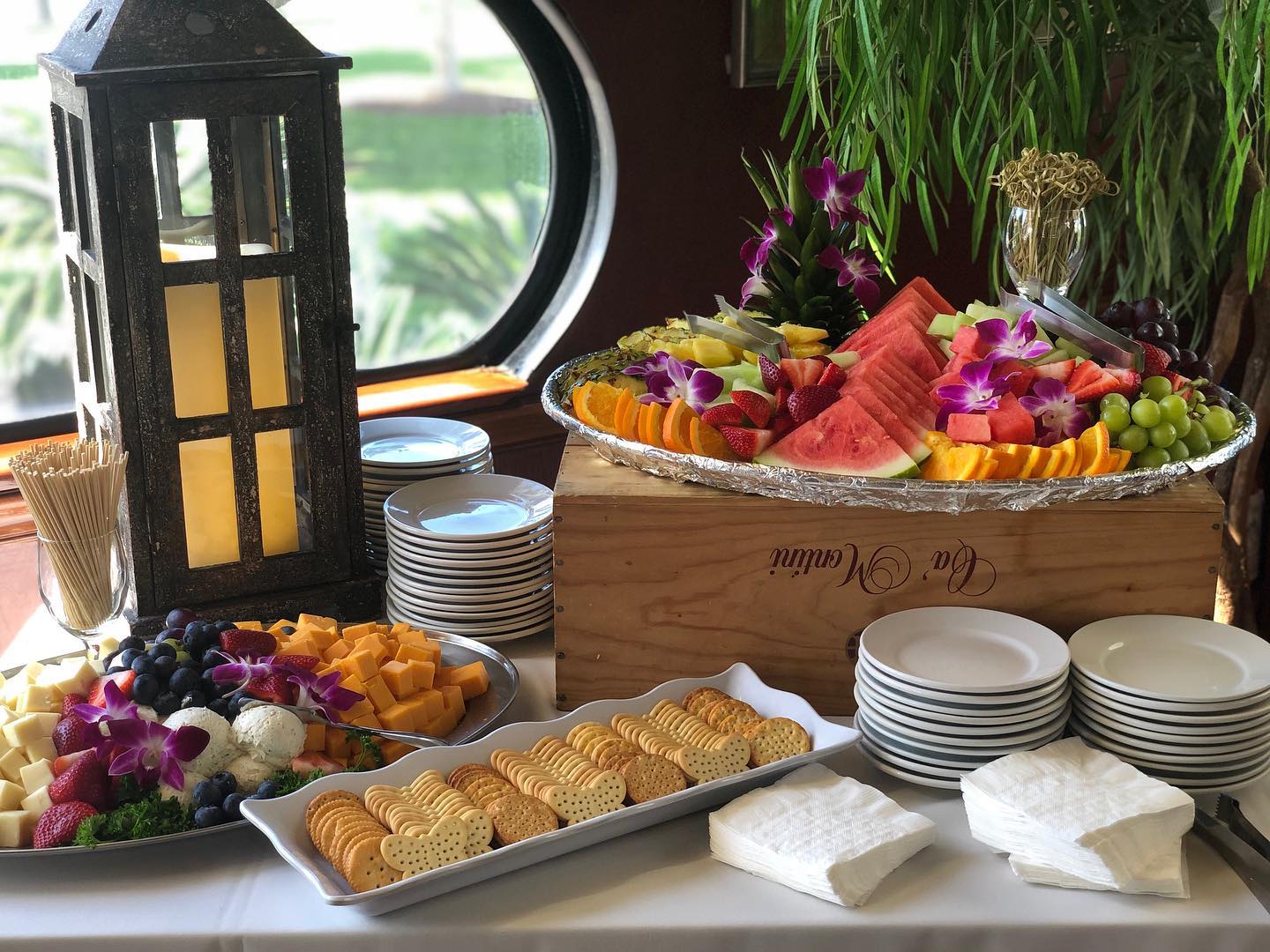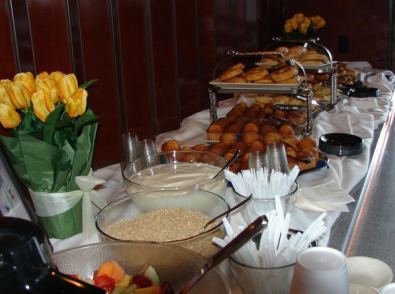 An example of menus items for the Sunday Brunch Cruise include these yummy-delicious items:

Vegetable & Cheese Frittata, Cinnamon French Toast with Maple Syrup, Oven Roasted Red Bliss Potatoes, Chef's Pasta Selection, Meatballs Marinara, Honey Baked Ham, Seasonal Fruit, Coffee, Juice & Tea.

Two Hour Friday Night Dinner Cruise
Lady Atlantic's Friday Night Dinner Cruise heads south towards Manalapan Island located in prestigious Palm Beach County.

Have your appetite ready to savor a Little Italy at Sea dinner buffet to include the likes of Caesar Salad, Garlic Bread, Chicken Parmesan, Baked Ziti, Meatballs Marinara, Chef's Choice of Dessert, Coffee & Tea.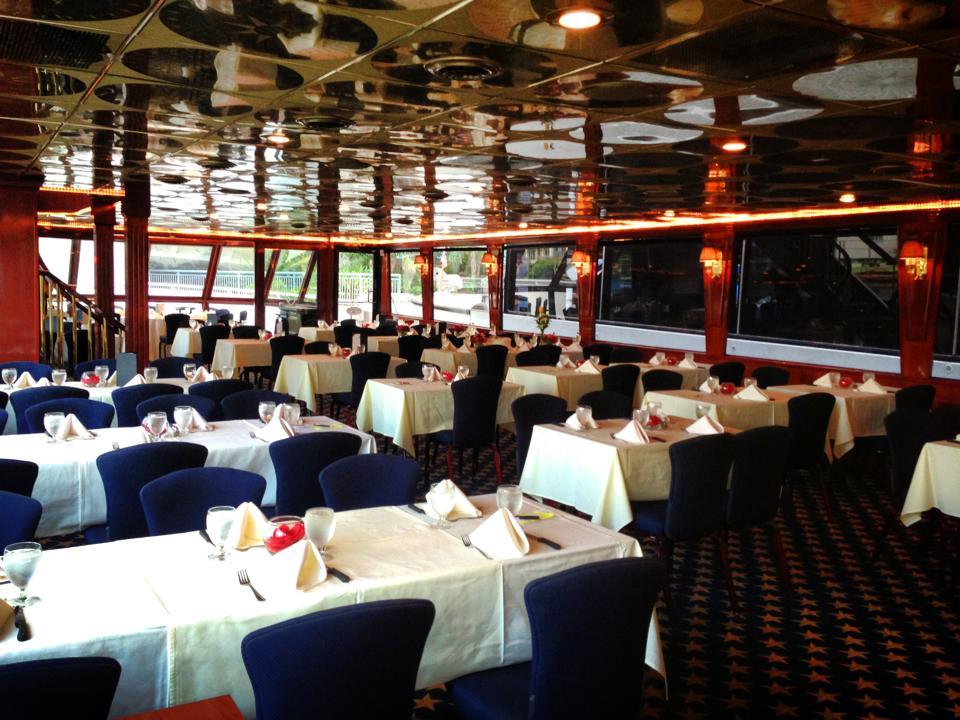 In addition to the Sunday Brunch Cruise, Friday Night Dinner Cruise and Live Entertainment Cruises on Lady Atlantic, Delray Yacht Cruises also offers year-around daily Sight-Seeing Cruises twice a day!

The Sight-Seeing Cruise heads south touring through Delray Beach, Highland Beach and Pompano Beach.

Lady Atlantic going under the Linton Avenue drawbridge.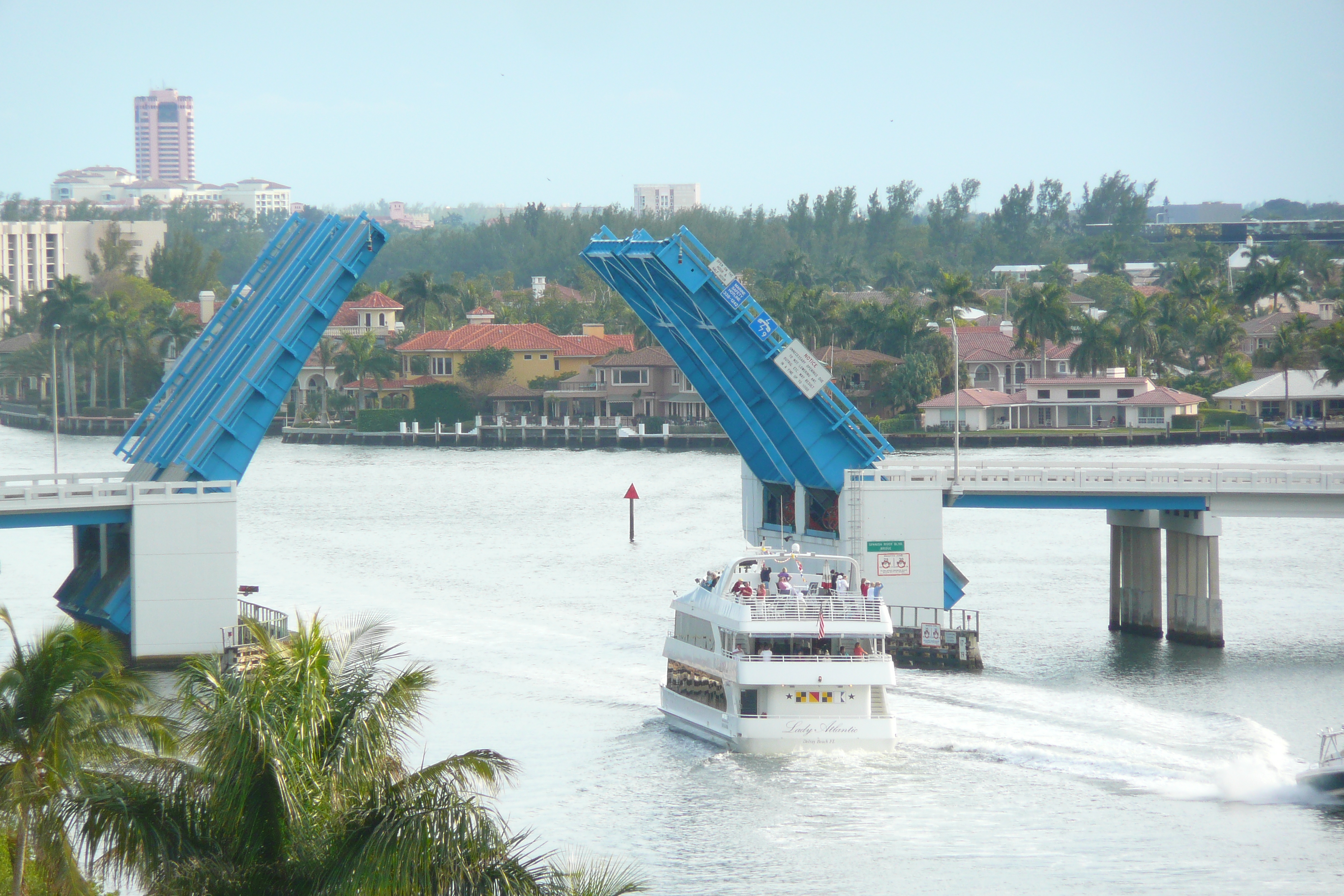 Lady Atlantic heading southward passing through Highland Beach. I just happened to be in a friend's condo at Highland Beach and captured this photo from the 11th floor.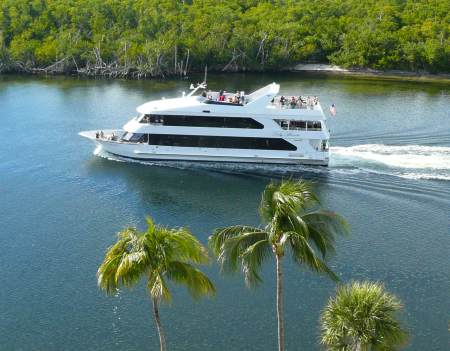 As your cruise tour begins, the Captain of the yacht narrates landmarks and historical points of interest.

You will first notice the Atlantic Avenue drawbridge. This is a real authentic drawbridge that opens every 30 minutes for boats to pass through. You can watch it open and close as you cruise through it.

Cruising through the Atlantic Avenue Drawbridge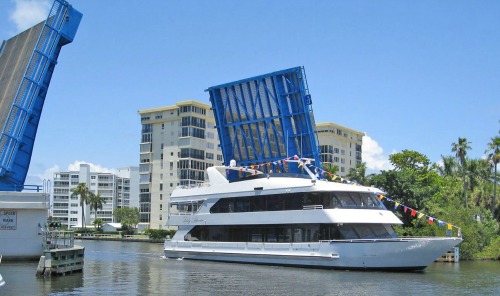 The first bridge at this location was built in 1911. It was a hand-cranked drawbridge. Can you imagine that!  Hand-cranked!

You will now notice that the bridge is operated by a Bridge Tender who sits comfortably in an air conditioned Bridge Tender House. The Bridge Tender House was constructed originally in 1952. It was later redesigned in 1991 by local architect Robert Currie.
Atlantic Avenue Drawbridge and Bridge Tender House on the Right
Photo Credit: Photographically Yours, Inc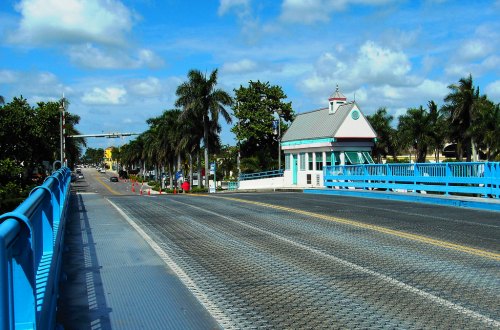 Holiday Cruises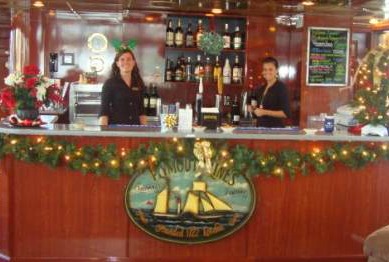 Delray Yacht Cruises also offers Holiday Cruises! You'll find holiday cruises for:
Thanksgiving
Holiday Boat Parades in December for Boynton Beach, Delray Beach, and Boca boat parades
Christmas Lights Holiday
New Year's Eve Dinner & Dancing
Valentine's Day
Easter Brunch Cruise
Mother's Day Brunch Cruise
Father's Day Brunch Cruise
4th Of July Fireworks Cruise
Steel Drum Cruise
And lots more!
Check out Delray Yacht Cruises Holiday Cruise schedule for dates and times for all their cruises.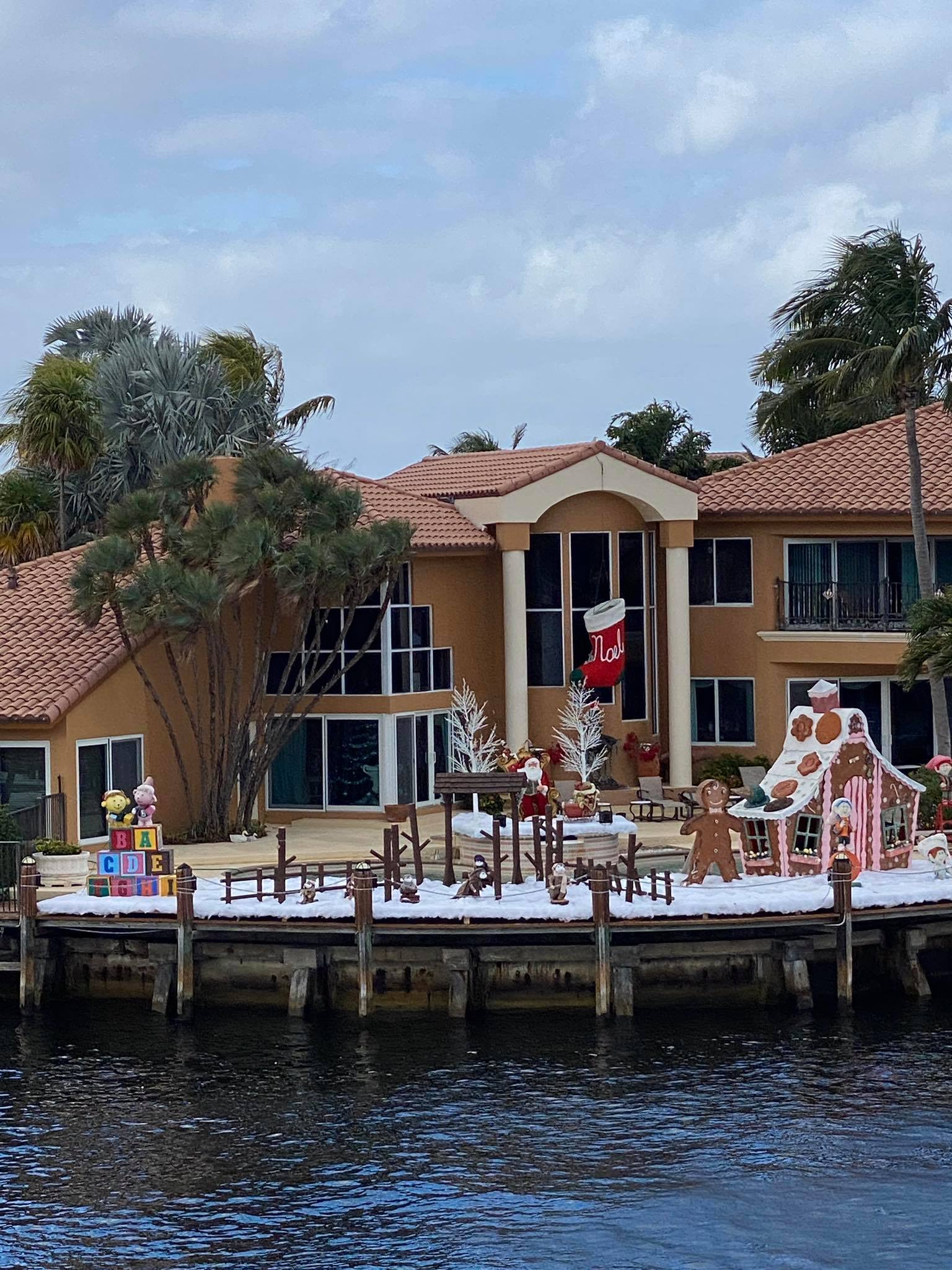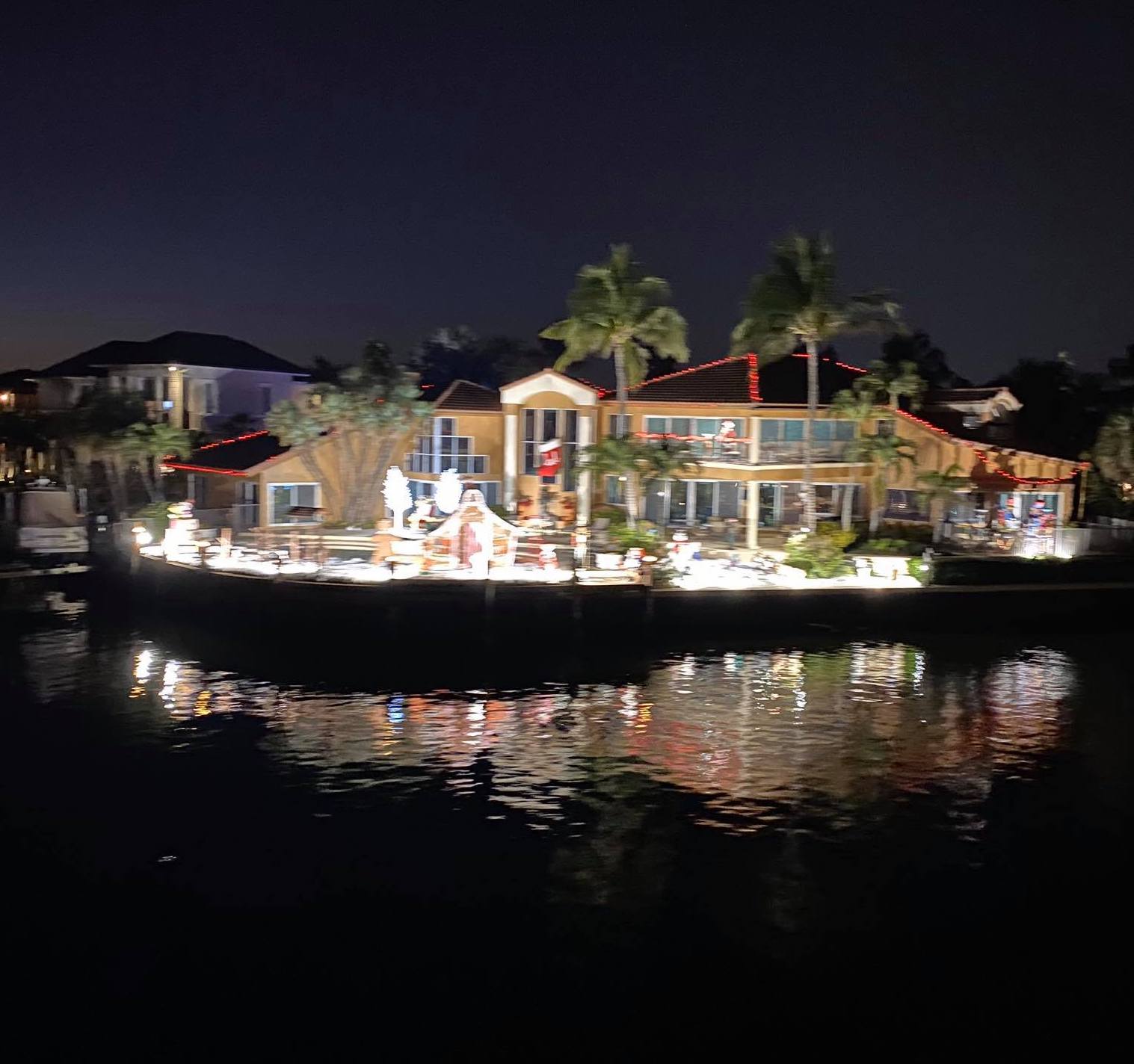 This is typical "winter" weather in November in South Florida. As you can see... it is a BEAUTIFUL DAY for a boat cruise on the intracoastal!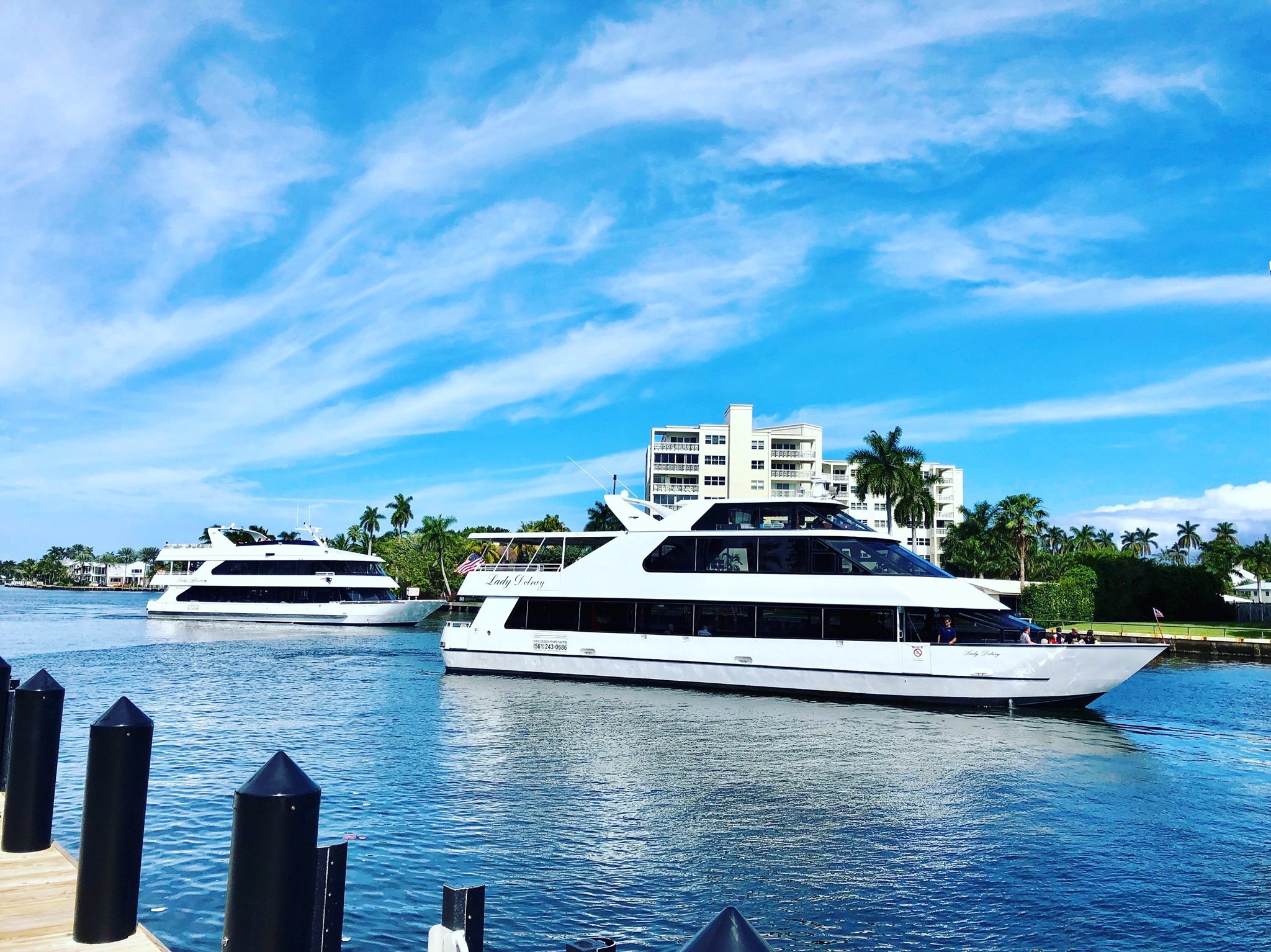 Entertainment Cruises
Come enjoy Lady Atlantic's Entertainment Cruises this summer with state-of-the-art entertainment system, a full cash bar and a pub-style menu.

Enjoy entertainment like reggae music and classic rock.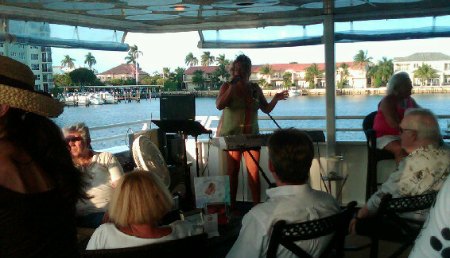 Information & Hours of Operation
Reservations are highly recommended

especially

around the holidays!

Cost: For current rates and schedules of all the Delray Yacht Cruises, please visit their website here.

Address: 801 E Atlantic Avenue (at Veteran's Park), Delray Beach, FL, 33483. Click here for map for parking and location.

Hours: Please see their website as their hours vary according to cruise schedule.

Rates: View price & cruise schedule here.

Phone 561-243-0686

Email: info@delrayyachtcruises.com

Website: Delray Yacht Cruises

South Florida Weather Pages...

Things to do in Delray...

Walking Culinary Tours




Self-Guided
Beach Walk Tour


St Patrick's Day Parade


Historic Trolley Tour




Morikami Japanese
Gardens Tour


Christmas in Delray

River Boat Yacht Cruise Tour




Visit My

Delray Beach
Blog!


Christmas Tree Lighting

Christmas in Delray...
It's the

most

magical time of year!

Christmas is a magical time of year in Delray Beach, Florida! The energy in the air is so magical it is literally palpable! We love the holidays here!

If you've never been to Delray Beach, Florida, USA to see our magical 100-foot Christmas tree and the magic that surrounds our downtown, please check out my Christmas in Delray page.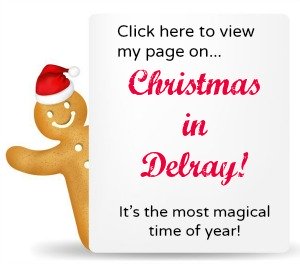 Have you signed up for my free Newsletter?


~ Delray Beach Vibrations ~



Click here to sign up now or click image below to subscribe now! It's free and it's the best way to stay connected with me and Delray Beach! (even if you live on the other side of the world!)