Florida Weather in April
April average high temperature in Florida is 82 degrees!
Florida weather in April has an average high temperature of 82 degrees and an average low temperature of 66. The sun shines, the weather is getting warmer, the temperatures are climbing and April weather in Florida is just simply beautiful!

Florida weather in April is about 10 degrees warmer than temperatures in January, February and March.


April Weather in Florida is
Serious Sunbathing Weather!
Although, almost every month is made for sunbathing weather in Florida, you will find that April is obviously when the temperature starts climbing past the 80 degrees on a daily basis. 

Sunbathing in April in Delray Beach, FL
Photo Credit: Photographically Yours, Inc.

More Delray Beach, Florida Fun and Sunbathing
Photo Credit Photographically Yours, Inc.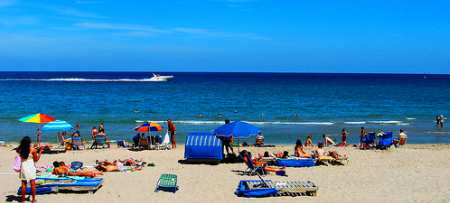 Early morning, before the crowd arrives...
Photo Credit: Lisa Fuller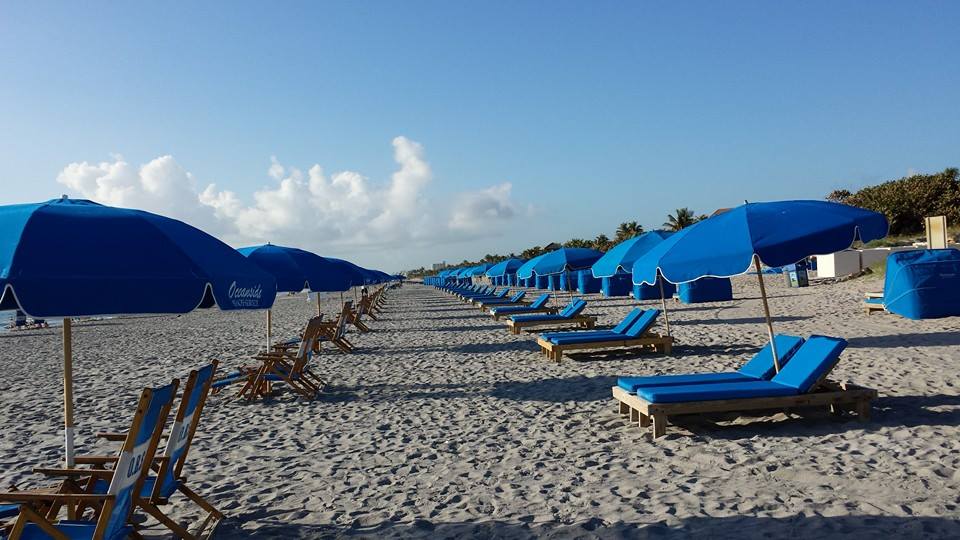 Average Temperature in April...
The average high temperature in Delray Beach in April is 82 degrees. The average low temperature in Delray Beach in April is 65.  The average precipitation is 3.57.

What's the Weather Like Right Now...

South Florida Weather by the Month...
(Note: I do not have weather pages for the months of June, July, August, September & October yet, so there are no links for those months.)

More South Florida Weather Links...
More Things to do in Delray...

Christmas in Delray...
It's the

most

magical time of year!

Christmas is a magical time of year in Delray Beach, Florida! The energy in the air is so magical it is literally palpable! We love the holidays here!

If you've never been to Delray Beach, Florida, USA to see our magical 100-foot Christmas tree and the magic that surrounds our downtown, please check out my Christmas in Delray page.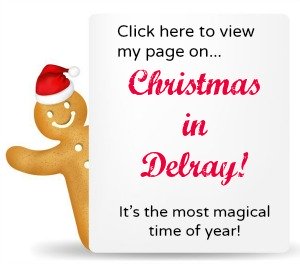 Have you signed up for my free Newsletter?


~ Delray Beach Vibrations ~



Click here to sign up now or click image below to subscribe now! It's free and it's the best way to stay connected with me and Delray Beach! (even if you live on the other side of the world!)