I Love Delray Beach, FL, USA


How I Fell Madly in Love with Delray Beach!


It all started with...



My Vacation in Delray Beach, Florida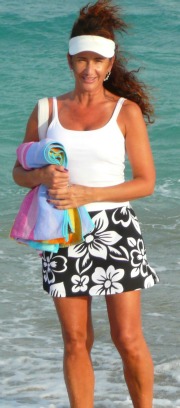 Hello Delray Lover O' Mine!

Thank you for stopping by.

I'm Danika Dahl and I love Delray Beach, Florida!

I fell in love with Delray Beach, and I mean totally and madly fell in love, on my very first visit to Delray in November 2007.

Initially, I came here to vacation with my sister and her two kids (my adorable niece and nephew!).

We had reservations to spend two weeks of pampering at the first-class Delray Marriott Hotel right across the street from the beach and walking distance to everything you could possibly want on a vacation.

The Marriott is one of two luxurious hotels in Delray. So this means you have luxury right across the street from the beach. It doesn't get much better than that! Luxury + Beach = Sweet!

Ocean Front Marriott - Delray Beach, FL, USA

Lovely Relaxing Marriott Pool to Enjoy!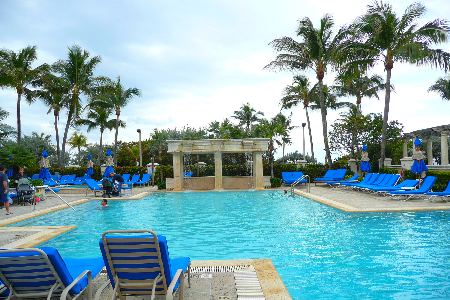 Nearing the end of our 2-week vacation in Delray, we began discussing whether we should (and could) extend our oh-so-heavenly and therapeutic vacation in Delray for a few more days...um...weeks?

There was no arguing about it! 

It was a unanimous decision, kids included, we were all in love with Delray and we all wanted to extend our vacation in Delray Beach!

A few calls back home to make sure everything was OK and a call to the airlines to change our tickets and we amazingly pulled it off!

And so it was…

Three more wonderful weeks to vacation in Delray Beach! 

What was it that made us fall so in love with Delray Beach? 

Funny you ask!

Because that is exactly why I've made this web site!

Beautiful, Serene, Lovely...Delray Beach, Florida, USA

Delray Beach, Florida Beaches in April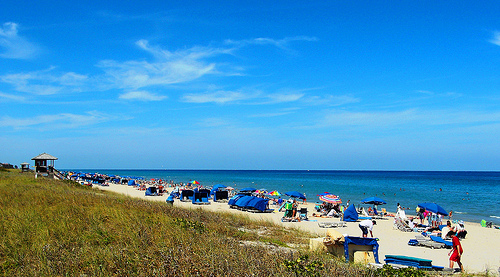 A Cabana Chairs Awaits You...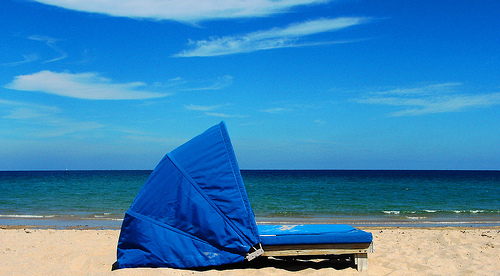 Award-Winning Atlantic Avenue is where all the action takes place.

Whether it's an art fair, New Year's Eve Celebration, our famous St. Patrick's Day Parade, our 100-Foot Christmas Tree Lighting event, or just a vibrant sexy nightlife you're looking for, you'll find it all right here on our world-famous Atlantic Avenue!

Award-Winning Atlantic Avenue
There is so much to love about Delray and so much I want to share, I couldn't possibly share it all on just one web page. No. So, instead, I made an entire website all about my love of Delray.
This allows me to share everything with you, virtually. 
So, you see, through my website, you can virtually feel and experience Delray Beach as if you were truly here!

Think of me as your personal virtual tour guide! Let me show you around, so you can feel the vibrations of this charming beach town that I love so much, Delray Beach!

I wouldn't be surprised if you just might find yourself mesmerized by this charming little beach town just like I was and you'll soon be wanting to make Delray Beach your next vacation destination!

And, when that times comes, I'll be right here at my website, waiting for you, with all the information to help you plan your Delray Beach vacation!

Want to Hang Out With Me and Know




More About Delray Beach?


Sign up for my Newsletter!