Delray Beach Vibrations Newsletter is an e-zine (or electronic newsletter) all about Delray Beach, Florida...The South Florida beach town that I love!
Delray Beach is a multi-award winning, vibrant, sexy and charming South Florida beach town and one of the top destination resorts with two miles of award-winning pristine white sandy beaches!
Beautiful Delray Beach Weather in December
Photo Courtesy of Photographically Yours, Inc.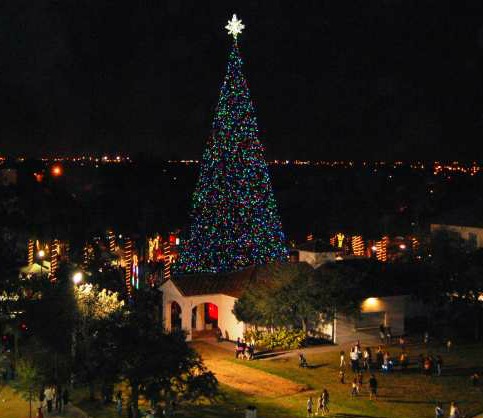 This e-zine is lovingly delivered to you by Danika Dahl (that's me!), and I-Love-Delray-Beach.com

If you think you know someone who might enjoy receiving my Delray Beach Vibrations Newsletter, by all means please share the love and forward this to them!

And, if someone has forwarded this to you, and you like what you see, then please click here to subscribe to my Delray Beach Vibrations Newsletter.
---
Issue #004, December 2010
To All Delray Beach Lovers and Sun Seekers!
Your Florida Weather in December
Average High...77 Degrees
I always like to share with you the Florida weather for the current month, because if you're planning a Florida vacation, then weather is very important. So here is your Florida weather in December with an average high of 77 degrees, an average low of 62 and minimal rainfall of 2.65.
The second important thing I like to share with my readers is what a wonderful, charming and sexy town Delray Beach is and why it's considered one of the top destination resorts in Florida -- in addition to being rated one of the best Florida family beaches.
Since my opinion is biased, I like to use supporting evidence (other than just my own opinion) and this month I'll be using an article from Florida Monthly Magazine to brag about our historically-famous Atlantic Avenue.
Our Historically-Famous Atlantic Avenue
Voted BEST MAIN STREET in Florida
Our historically-famous Atlantic Avenue was voted BEST MAIN STREET in Florida as part of the 15th Annual "Best of Florida" Awards given out by Florida Monthly Magazine, a publication with more than 800,000 readers!
I proudly share the above information with you knowing full-well that they couldn't have picked a better main street! I hope one day soon you get to experience for yourself our famous Atlantic Avenue.
Historically-Famous Atlantic Avenue
I'm Over-Joyed to Share This News...
DeBilzan Art Gallery and I-Love-Delray-Beach.com
Have Joined Together to Share in the Love of Delray Beach
There's always power in numbers! So with this said, I-Love-Delray-Beach.com has recently joined up with William DeBilzan Art Gallery so we can double our pleasure, double our fun, and double our love of Delray Beach!
What does this mean to you?
It means that you'll see me, Danika Dahl, promoting and sharing my love of Delray Beach AND my love of William DeBilzan and his Atlantic Avenue art gallery; DeBilzan Gallery located at 38 East Atlantic Avenue, across the street from Old School Square.
It also means that I will now manage the William DeBilzan Art Gallery Facebook Page. So, please share your love and join us now, at the NEW William DeBilzan Art Gallery Facebook Fan Page.
William DeBilzan Painting Live at Miami Art Basel
Does YOUR Business Need a Presence on the Internet?
Do You Have a Facebook Page For Your Business?
I-Love-Delray-Beach is looking to join-up with one more Delray Beach business, because I want to triple our pleasure, triple our fun and, triple our love for Delray Beach by adding one more business to promote on Facebook!
If you are interested in having a Facebook Page created for your business and managed for you by a Facebook Professional, who has attended the only official Facebook Marketing course, please contact me, Danika Dahl.
Pricing starts at $300/month for a customized business page and increases according to your individual business needs. (This includes the set-up, the monthly maintenance, postings, etc.)
Here are two examples of my work you can view:
Facebook Page for I-Love-Delray-Beach.com
Facebook Page for the Original Hotcake House
---
It's Christmas in Delray Beach, Florida
Well, if you've been to downtown Delray Beach this month, you already know....it looks a lot like Christmas in Delray Beach, this is for sure!
All The Way From Detroit, Michigan
Look at what the Detroit News is saying about Delray Beach, Florida!
From The Detroit News:
Today, there are Segway rentals on the beach across from the Delray Beach Marriott Hotel a block away and a 100-foot Christmas tree in Old School Square downtown, where the black community started Delray's first school in the late 1800s.
The community's towering, walk-through tree also has an interesting history: formerly displayed at Parrot Jungle in Miami, it got a new life in Delray Beach seven years ago when the community rented just part of it, the 50-foot top half.
It proved so popular that residents rallied and purchased the entire tree two years later for $80,000.
(Christmas tree photo courtesy of Delray Beach Downtown Development Authority)


I'm Always Looking for Christmas Tree Pictures!
Got Some?
Do you have pictures of the 100-foot Christmas tree? I would love to add them to my collection for the world to see! Please submit your Christmas tree pictures here!
Restaurants Open on Christmas Day
Boston's on the Beach: Open at 7:30 AM until 2 AM for breakfast, lunch, dinner, and late night downstairs, and 11 AM-4 PM for lunch on the Upperdeck, and 5-10 PM upstairs for Christmas Dinner. Tiki bar open Noon until???
5th Avenue Grill: Open from 1-9 PM.
Old Calypso: Open from 1-9 PM.
The Blue Anchor: Open at 2 PM on Christmas Day.
The Atlantic Grille: Open for brunch: 9:00 AM — 2:30 PM and dinner 5:30— 10 PM.
Henry's in Delray Beach: Open at 5 PM. Call to make reservations, 561-638-1949.
GOL! The Taste of Brzail: Open December 24th from 5-10 PM and on Christmas December 25th open Noon-10 PM.
Deck 84: Open on Christmas day from 11:30 AM - 9 PM.
City Oyster: Closed Christmas Day.
Holiday Cruises Aboard Lady Atlantic and Lady Delray
Enjoy an Intracoastal holiday cruise aboard the 105-foot yacht, Lady Atlantic and her new sister, Lady Delray! Holiday cruises for Christmas lights, boat parades, New Year's Eve, and holiday dinner cruises all on the tranquil waters of the Palm Beach County Intracoastal Waterway.
---
Friday Night Art Walk on Atlantic Avenue
And Her Charming Side Streets
Every Friday night 7-10 PM is Art Walk in Delray. This mean all the art galleries of the Delray Beach Art District open their doors, many serving drinks and hors d'oeuvres. Live music sprinkled along the sidewalks of downtown Atlantic Avenue and the side streets.
Featured Business of the Month
The Grove Vacation Rentals
The Grove Vacation Rentals offer pristine vacation rentals for a picture perfect get away. A tropical retreat steps from the beach, shopping and dining, The Grove is a charming, pleasant, single story private residence. Stay a week, a month or longer....and relax.
December and January Special at Grove Vacation Rentals: Stay two weeks, get one week free!
The Grove Vacation Rentals
Looking for a beach front condo in Delray Beach? Hamilton House Condos has the perfect accommodations for you!
Hamilton House Condominiums
Private Balconies and Private Beach
Want To Be The Featured
Business of the Month In This E-zine?
In each newsletter, Delray Beach Vibrations will showcase a Delray Beach business for free. By doing this, it helps promote local businesses and meanwhile provides my readers with valuable Delray Beach information.
If you have a top-quality Delray Beach business that you would like to see showcased in my Featured Business of the Month section (it's free), click here, read more, and then fill out the form.
Share Your Love of Delray Beach!
Did you enjoy a great experience at a restaurant or hotel in Delray Beach and want to share it with others? Tell us YOUR STORY right here!

Maybe you want to simply tell the world how much you love Delray Beach or maybe you had a fabulous vacation in Delray Beach. We want to hear about it! Tell us YOUR STORY right here.
Did You Miss Anything?
If you aren't subscribed to my RSS feed, you are likely missing out on new pages that I've added to I-Love-Delray-Beach.com.
I-Love-Delray-Beach.com is infinite in size. Currently there are over 150 pages. I will forever be adding new content (pages) about the beach town I love...Delray Beach!
So go ahead and subscribe to my RSS feed, and you will be conveniently notified automatically whenever a new page is added, and trust me, you'll want to do this...because there's going to be lots more!
Did You Know...
I-Love-Delray-Beach.com is visited by more than 11,000 visitors per month and receives nearly 20,000 page views every month from over 80 countries! These stats will continue to grow and this is very exciting to me and to the future of Delray Beach!
It is my goal that I-Love-Delray-Beach.com will soon become one of the top vacation planning resources vital to a tourist when planning their vacation in Florida.
Why? Because, I Love Delray Beach and I want to shout it to the world! Want to help me? Join me on Facebook and show your love of Delray too!
Want To Stay In Touch With I-Love-Delray-Beach.com?
Here's How...
Join me on Facebook or follow me on Twitter, or subscribe to this newsletter, or follow my Delray Beach blog with your own RSS feed, and anytime I add something new to I-Love-Delray-Beach.com, it will be conveniently delivered directly to your favorite RSS reader!
It's all free, it's all fun, and it's all about Delray Beach!
Sharin' my Delray Beach fun with everyone!

Danika Dahl
www.I-Love-Delray-Beach.com