Greetings!



This Delray Beach Vibrations eNewsletter is lovingly delivered to you by Danika Dahl (that's me!), and I-Love-Delray-Beach.com.

This eNewsletter allows me to share my love of Delray Beach, Florida with you, my reader! Regardless of where you live around the globe, I deliver the Delray Love directly to you, via your email.

Delray Beach is a multi-award-winning, vibrant, sexy and charming beach town located in prestigious Palm Beach County Florida. For decades, Delray Beach has been a top destination resort with its two miles of award-winning white sandy beaches!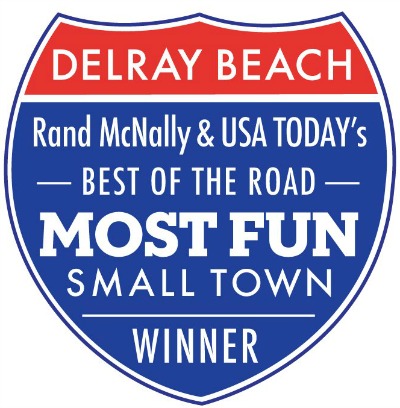 We recently won the title of the Most Fun Small Town in America by Rand McNally, USA Today Travel, and the Travel Channel, and, we're still bragging about it!
We will be featured on the inside cover of all 2014 Rand McNally Road Atlas maps!
Excited? You bet we are!


Beautiful Turquoise Ocean in Delray Beach, FL
Photo Credit: Stacy Aberle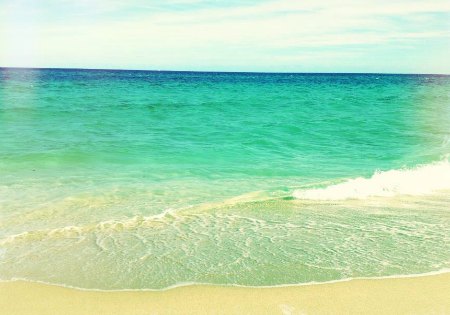 ---
If you think you know someone who might enjoy my eNewsletter please share the Delray love and forward this to them!

Anyone can subscribe to it by simply clicking here. Once subscribed, all future eNewsletters will be delivered directly to your email box! That simple. All for free!

Click here to view this issue online. (Best option.)

Click here to view back issues online.

OK, enough with the intro la-la, let's get started with this weeks holiday celebrations in downtown Delray Beach...
---
Menorah Lighting
Sundown November 27, 2013
Everyone is invited to join in the Lighting of the Menorah on Wednesday, November 27, 2013 at 5:15 pm.
Menorah Lighting at the 100-Foot Christmas Tree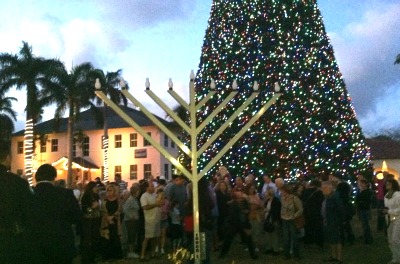 This special ceremony of the Menorah Lighting is to honor the beginning of Hanukkah with the lighting of the first candle.
The event is held outdoors at the Delray Beach Center for Arts at Old School Square at the famous 100-Foot Christmas Tree.
Thanksgivukkah
For the first time since 1888, it is being reported that Thanksgiving and Hanukkah fall on the same date this year -- thus it has been affectionately (temporarily) renamed as Thanksgivukkah.
According to LiveScience, this will not happen again for another 70-some thousand years'!!!
I've heard 70,000, 76,000 and 79,000 years', so I'm throwing out 70-some thousand and I'll leave it up to the scientists to debate. Apparently, no one is truly certain because calendars aren't projected that far into the future.
Psssttttt.....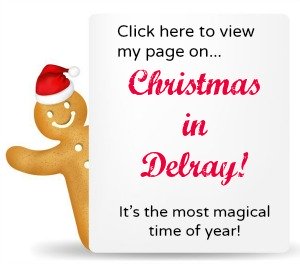 ---
The 100-Foot Christmas Tree is Getting Ready to be Bejeweled

Christmas Tree Lighting Ceremony and lots o' holiday festivities take place downtown on December 5th!
Click here for a complete schedule of events.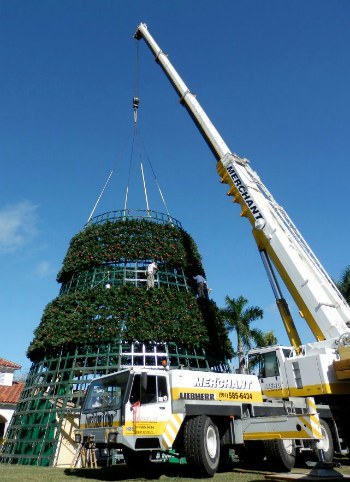 ---
Are You Watching Me?
Follow Me on Social Media!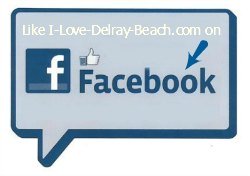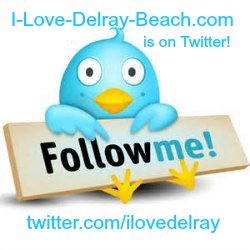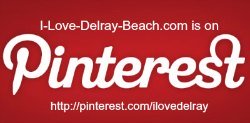 ---
Holiday Season is Here!
Next Up Events
Make sure you don't miss these amazing Holiday Events coming up!
1) Lighting of the Menorah is November 27th.
2) Holiday Carousel opens November 29th!
3) Christmas Tree Lighting ceremony is December 5th! It's reported that more than 40,000 spectators will show up for this annual event.
4) First Night is our family-friendly New Year's Eve event on the Avenue.
You can view all of December Events here.
You can view all of the holiday events here. Note: the holiday events page includes all holiday events in the months of November, December and January.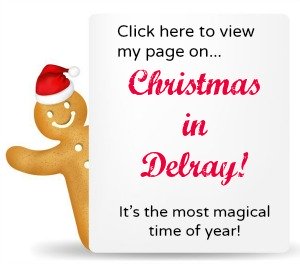 ---
Held Over From Last eNewsletter!!!

Did you grab your free sneak-peek of the first chapter?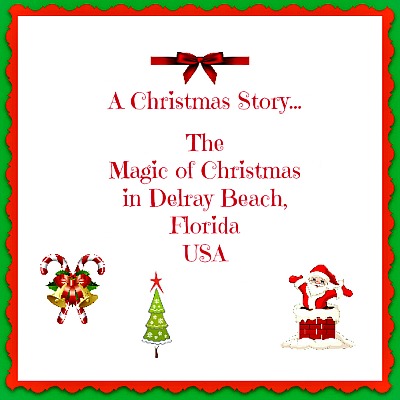 NOTE: As an email subscriber, be sure to watch for the email soon that allows you to pre-purchase it at the screaming discount of 50% (or more!) off regular price!
You can download your free sneak-peek preview right here.
---
2014 Events
Looking into the Future...
I'll be updating the 2014 calendar events soon! Meanwhile, here's a sneak-peek of what you can look forward to...so you can start planning your vacation now!!! :-)
February 7-9, 2014: 15th Annual Garlic Festival
March 14 & 15, 2014: Two days of St. Patrick's Day Celebrations
April 25-27, 2014: Three days of the Delray Affair
---
Happy Hanukkah and Happy Thanksgiving...
Or shall I just say...
Happy Thanksgivukkah.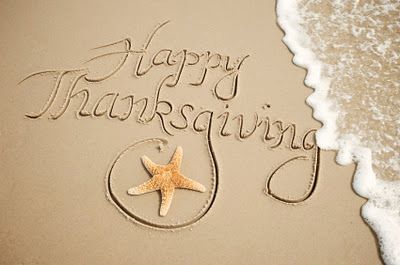 P.S. You can view photos from our 2nd Annual Wine & Seafood Festival on my I-Love-Delray-Beach.com Facebook Page! (must be signed into Facebook for link to work).
---
I hope you've enjoyed this issue of Delray Beach Vibrations. If you have any feedback or comments you'd like to share with me, simply reply to this eNewsletter or click here to send me a note via my contact form. I'd love to hear from you!

Sharin' my Delray Beach fun with everyone!



Want to know more about Delray Beach?
Visit my Delray Beach Blog!

Want information sooner?
For quick delivery of info: Scroll down to follow me on Facebook, Twitter or subscribe to my RSS feed for my latest Blog posts!