Greetings!


***Special Coupon Edition***
Delray Beach Vibrations eNewsletter is lovingly delivered to you by Danika Dahl (that's me!), and I-Love-Delray-Beach.com.
This eNewsletter allows me to share my love of Delray Beach, Florida with you, my reader! Regardless of where you live in the world, I deliver the Delray Beach Love directly to you, via your email.
Delray Beach is a multi-award-winning, vibrant, sexy and charming beach town located in prestigious Palm Beach County Florida. For decades, Delray Beach has been a top destination resort with its two miles of award-winning white sandy beaches!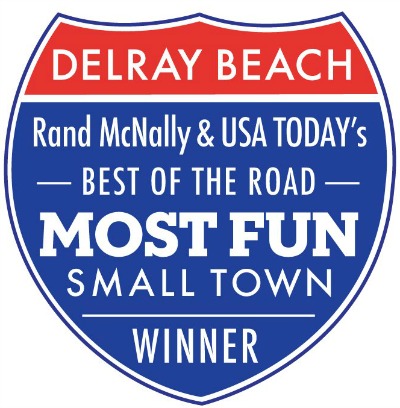 We recently won the title of the Most Fun Small Town in America by Rand McNally, USA Today Travel, and the Travel Channel, and, we're still bragging about it!
We will be featured on the inside cover of every single 2014 Rand McNally Road Atlas!
Excited? You bet we are!


~~Our New Beach~~
Photo Courtesy: Ty Royston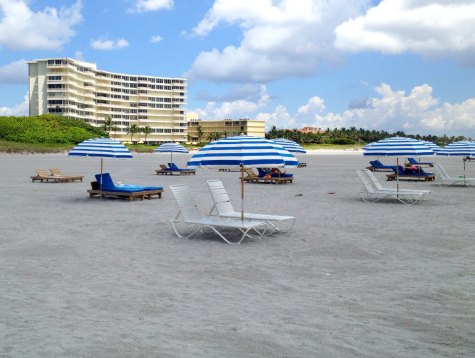 ---
If you think you know someone who might enjoy my eNewsletter please share the Delray love and forward this to them!

Anyone can subscribe to it by simply clicking here. Once subscribed, all future eNewsletters will be delivered directly to your email box! All for free!

Click here to view this issue online. (Best option.)

Click here to view back issues online.

OK, enough with the intro la-la, let's get started...
---
***Special Coupon Edition***
I know I just sent a newsletter, but this is my Special Coupon Edition that I just have to share with you!
Periodically, there are so many super-great deals on coupons, I feel it noteworthy enough to share in my newsletter.
And, now is one of those times!!! ~ Enjoy!
To take advantage of these super-great deals, you must purchase them *fast* as the opportunity to purchase them is of very limited duration -- but you have plenty of time to use them!
Be sure to read the fine print on all of them as to their expiration date, etc. Some are good for a few months and some are good for an entire year!
The best deal that I want to bring to your attention is for a very, very limited time (expires midnight 8/10/2013), is the 70% savings for 32 East Restaurant with Living Social.
***HOT Deal***
Get an Extra $10 off purchase of $25 or more!
Spend $15 and get $50 Coupon!


One of our very popular restaurants, 32 East, has a coupon on Living Social!
Spend $25 and get $50 worth of food and drink at 32 East Restaurant!
OFFER ENDS: This offer ends Aug 14th.
Keep reading to find out how to save even more on your 32 East coupon!
BONUS OFFER...keep reading!
***Bonus Offer***
BONUS! --> For a VERY LIMITED TIME, you can get an extra $10 off purchase price by using COUPON CODE: Aug10 (ends Aug 10 on midnight EST)
This means that you ONLY pay $15 for $50 worth of food and drink and 32 East!
NOTE! --> This extra $10 discount can be used on any offer of $50 or more! ~ Yum! Enjoy!
Purchase your Living Social Coupon here by midnight Aug 10th to receiving this BONUS discount!
32 East Outdoor Dining on The Avenue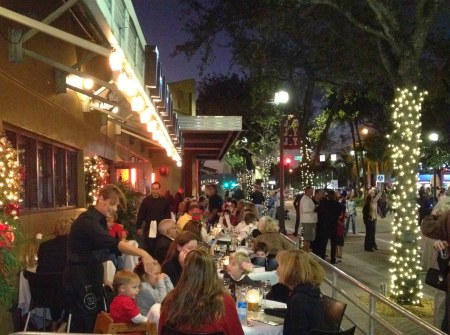 ---
Delray Beach restaurants currently on Groupon for Very Limited Time! ...
Carpe Diem Save up to 55%! (This is Cafe de France. Same restaurant. New menu. (Over 800 sold! Limited time remaining!)
Original Pancake House - Save 50%! Spend $9 and get $18. Available at multiple locations! (Over 1000 sold! Limited time remaining)
Prime Steak Sushi & Seafood Save 50%! Spend $20 and get $40. (Over 290 sold! Limited time remaining!)
Click on this Groupon link or the image, and then search for these Delray Restaurants and more! Save 50% and more!


Read reviews on any restaurant at Trip Advisor. When you land on TripAdvisor's website, simply do a search for any restaurant and read real reviews by real people!


More Coupons For You...
See more Restaurant Coupons here!
See more Attraction Coupons here!
---
I hope you've enjoyed this issue of Delray Beach Vibrations. If you have any feedback or comments you'd like to share with me, simply reply to this eNewsletter or click here to send me a note. I'd love to hear from you!

Sharin' my Delray Beach fun with everyone!



Want to know more about Delray Beach?
Visit my Delray Beach Blog!

Want information sooner?
Follow me on Facebook, Twitter or subscribe to my Blog for quick delivery!