Greetings!



This Delray Beach Vibrations eNewsletter is lovingly delivered to you by Danika Dahl (that's me!), and I-Love-Delray-Beach.com.

This eNewsletter allows me to share my love of Delray Beach, Florida with you, my reader! Regardless of where you live around the globe, I deliver the Delray Love directly to you, via your email.

Delray Beach is a multi-award-winning, vibrant, sexy and charming beach town located in prestigious Palm Beach County Florida. For decades, Delray Beach has been a top destination resort with its two miles of award-winning white sandy beaches!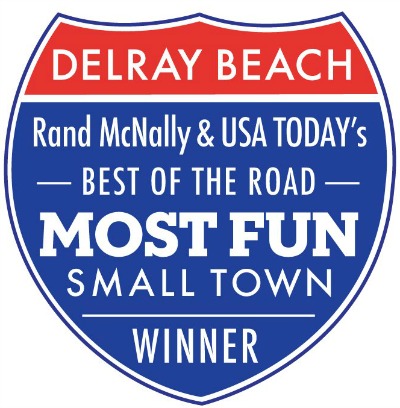 We recently won the title of the Most Fun Small Town in America by Rand McNally, USA Today Travel, and the Travel Channel, and, we're still bragging about it!
We will be featured on the inside cover of all 2014 Rand McNally Road Atlas maps!
Excited? You bet we are!


Time to Light this Baby Up!!!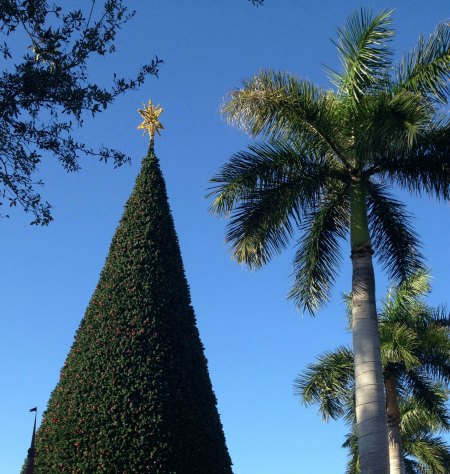 ---
If you think you know someone who might enjoy my eNewsletter please share the Delray love and forward this to them!

Anyone can subscribe to it by simply clicking here. Once subscribed, all future eNewsletters will be delivered directly to your email box! That simple. All for free!

Click here to view this issue online. (Best option.)

Click here to view back issues online.

OK, enough with the intro la-la, let's get started with the 100-Foot Christmas Tree Lighting Celebrations!...
---
The Famous 100-Foot Christmas Tree Lighting
December 5, 2013
Festivities Start at 5 PM
Woo-Hoo! It's finally here!!!
This Thursday, downtown Delray, it's the Famous 100-Foot Christmas Tree Lighting!
And, it's not just the tree lighting.
You'll find the entire evening packed full of holiday joy coming in every direction... including coming from the sky!
Hint: We have a surprise visitor that arrives via helicopter! And, he kind of looks like Santa Claus!
Over 40,000 spectators line the streets of downtown Delray for this celebration. I sure hope you get to be one of them!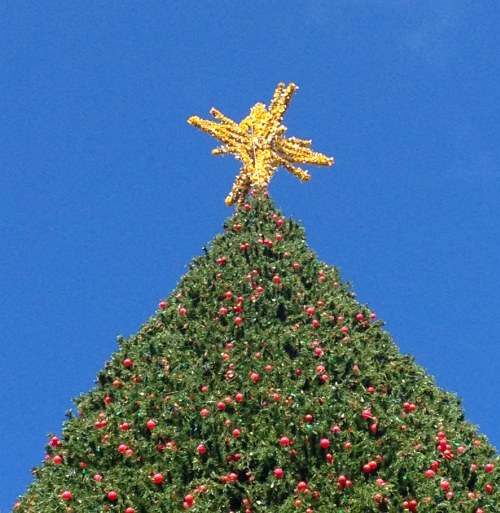 Click here for a complete schedule of events.
Psssttttt.....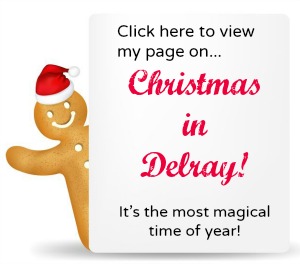 ---
Atlantic Avenue Fun!
Atlantic Avenue will be closed down from Swinton Avenue to Federal Highway (US 1) and there will be entertainment, local artists, and more!
Local artist Vladimir Prodonovich will be painting portraits in front of Carpe Diem (previously known as Cafe de France) near Atlantic Avenue & 1st Avenue. Stop by and get your portrait painted and take it home with you!
---
Are You Watching Me?
Follow Me on Social Media!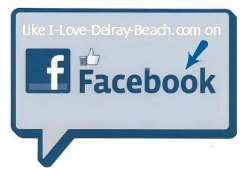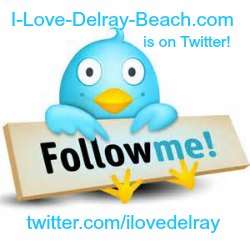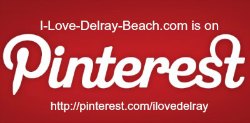 ---
Holiday Season is Here!
The Holiday Carousel is now open through January 1st. View the complete daily schedule here.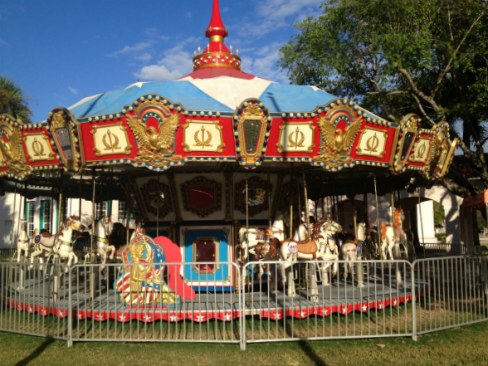 Next up for Events...
December 5th: 100-Foot Christmas Tree Lighting!
Tour the Christmas Tree! After the tree is lit, it is then open on a daily basis for tours up through January 1st. See photos of inside the Christmas tree here.
December 7th: Boca's Boat Parade.
Take a Christmas Lights Cruise with Delray Yacht Cruises!
December 13, 2013: Boynton Beach - Delray Beach Holiday Boat Parade
December 14th: Breakfast with Santa at the Marriott!
December 14th: Holiday Parade on Atlantic Avenue.
December 20-22, 2013: Holiday on Ice at Crest Theatre.
December 31st: First Night is our family-friendly New Year's Eve event on the Avenue.
The Junkanoo Dancers lead a procession dance down Atlantic Avenue. Everyone can join in on the fun!
You can view all of December Events here.
You can view all of the holiday events here. Note: the holiday events page includes all holiday events in the months of November, December and January.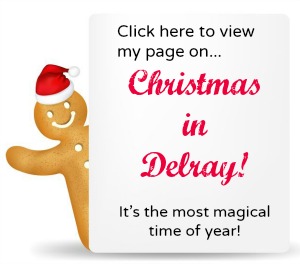 ---
Held Over From Last eNewsletter!!!

Did you grab your free sneak-peek of the first chapter?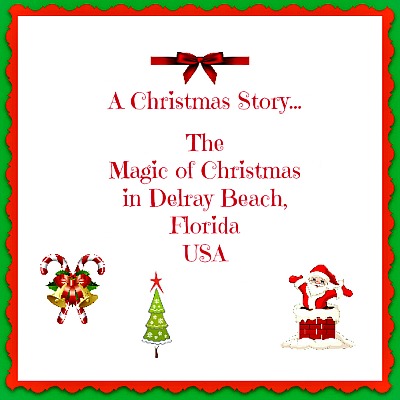 NOTE: As an email subscriber, be sure to watch for the email soon that allows you to pre-purchase it at the screaming discount of 50% (or more!) off regular price!
You can download your free sneak-peek preview right here.
---
2014 Events
Looking into the Future...
I'll be updating the 2014 calendar events soon! Meanwhile, here's a sneak-peek of what you can look forward to...so you can start planning your vacation now!!! :-)
February 7-9, 2014: 15th Annual Garlic Festival
March 14 & 15, 2014: Two days of St. Patrick's Day Celebrations
April 25-27, 2014: Three days of the Delray Affair
---
I hope you've enjoyed this issue of Delray Beach Vibrations. If you have any feedback or comments you'd like to share with me, simply reply to this eNewsletter or click here to send me a note via my contact form. I'd love to hear from you!

Sharin' my Delray Beach fun with everyone!



Want to know more about Delray Beach?
Visit my Delray Beach Blog!

Want information sooner?
For quick delivery of info: Scroll down to follow me on Facebook, Twitter or subscribe to my RSS feed for my latest Blog posts!