Florida Weather in February

February Weather in Florida
is Fabulous for Boating and Beaching!

Florida weather in February lends itself well for many outdoor activities, but February weather always makes me think of boating in Florida.

With February's average water temperature of 73 degrees Fahrenheit and 23 Celsius what is there not to like about boating in Florida in the winter month of February?!
Turquoise Ocean Water - Florida in February
Photo Credit: Stacy Aberle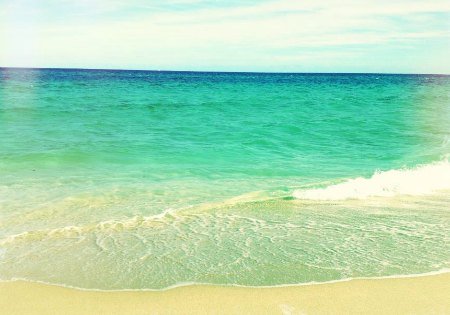 It was the magical month of February that I first experienced the amazingly warm water temperatures in South Florida while boating on the intracoastal with some friends.

I was a visitor back then, in 2004, and this was my very first love connection with South Florida...the intracoastal.

Well, actually it was a tie between the intracoastal and dressage horses in Wellington!

The horses are what brought me here -- but the beach, weather and boating is what kept me here! The beach won and the horses were sold!

You just can't deny the loveliness of this!
This is February at Delray Beach!
Photo Credit: Ty Royston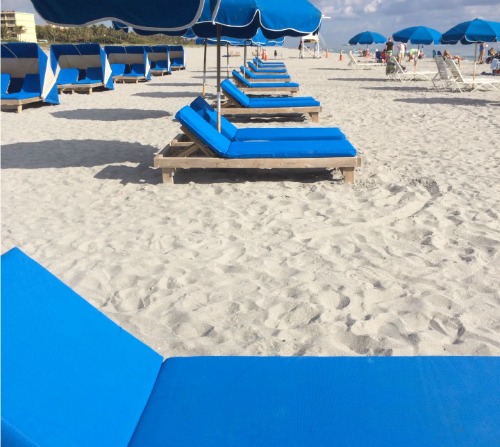 Boating in February? Ha-ha... Yep!
Only in South Florida!

---
You might wonder about the logic of boating in February and anywhere else in the country that would be perfect logic, but here in South Florida, it is a very appropriate activity to do in the winter. This is why we love Florida!


You're probably wondering what's the weather like in Florida in February?
Is the water even warm in February?

And, that is exactly what is so fabulous about Florida! It can be boating and beach season all-year-round!

And, I can tell you from my own personal experience that in February the water really is warm enough to get in! 

In fact, this was one of my very first realizations that I knew I was destined to live in South Florida, and no longer be the horse-crazed ranch girl that I had been all my life in Oregon!

It was that infamous day in February, Valentine's Day to be exact, when I went on my first boat ride on the intracoastal, and I was convinced... Florida was for me!!!!

And Prince Pierre agrees!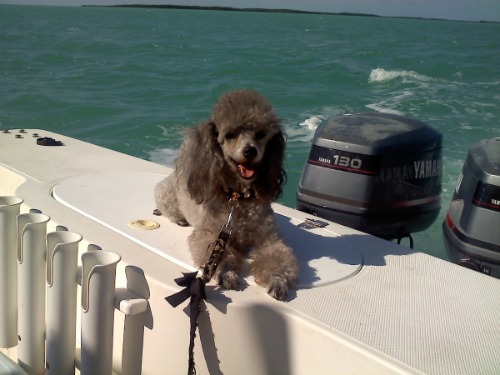 Boating on the Florida Intracoastal Waterway
Photo Courtesy of Photographically Yours, Inc.
The view of the homes on the Intracoastal Waterway is a site to see and worth a tour all in and of itself! 

Most of the homes are beautiful and magnificent and there are mega mansions too that are quite impressive! Most of these homes are gated, private and secluded and cannot be seen from the roads -- only by boat.
Mega Mansions on the Florida Intracoastal Waterway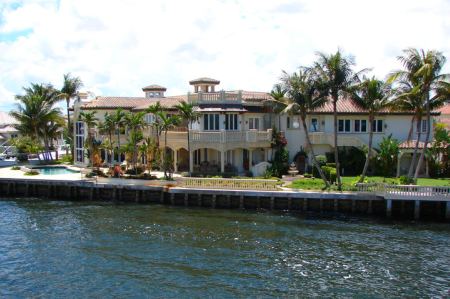 Riverboat Yacht Cruise on the Intracoastal...

If you'd like to tour the intracoastal, I suggest doing the river boat yacht cruise on one of the magnificent mega yachts from Delray Yacht Cruises. It is the best way to see the breathtaking beauty of the Intracoastal Waterway.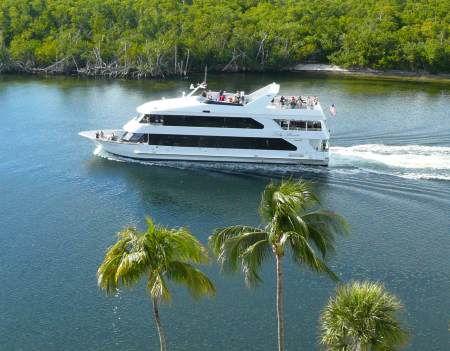 The average high temperature in Delray Beach in February is 77 degrees Fahrenheit (25 Celsius). The average low temperature in Delray Beach in February is 60' F (16 Celsius).  The average precipitation is 2.70.

With the average temperature for February weather in Florida to ring in at a warming 77 degrees, it is the perfect warm weather for a trip to the beach, go sunbathing poolside, boating in Florida, biking, sailing, kayaking, and any other outdoor activities you might want to do.
In February, you can even boat to the waterfront restaurants and dine waterfront on the intracoastal. It really is that warm in February!

Monthly Average Temperatures for South Florida...

Average Temperature
South Florida
| | | | |
| --- | --- | --- | --- |
| Month | High | Low | Precipitation |
| January | 76 | 59 | 2.94 |
| February | 77 | 60 | 2.70 |
| March | 79 | 63 | 2.80 |
| April | 82 | 66 | 3.91 |
| May | 86 | 71 | 6.33 |
| June | 88 | 71 | 10.01 |
| July | 90 | 75 | 6.70 |
| August | 90 | 76 | 6.88 |
| September | 89 | 75 | 8.26 |
| October | 86 | 72 | 6.44 |
What's the Weather Like Right Now...