Florida Weather in April

April Weather in Florida
Florida weather in April has an average high temperature of 82 degrees and an average low temperature of 66. The sun shines, the weather is getting warmer, the temperatures are climbing and April weather in Florida is just simply beautiful!

Florida weather in April is about 10 degrees warmer than Florida temperatures in January and February.


April Weather in Florida is
Serious Sunbathing Weather!
Although, almost every month is made for sunbathing weather in Florida, you will find that April is obviously when the temperature starts climbing past the 80 degrees on a daily basis. 

Sunbathing in April in Delray Beach, FL
Photo Credit: Photographically Yours, Inc.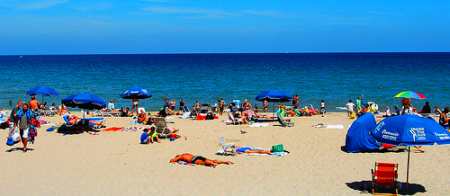 More Delray Beach, Florida Fun and Sunbathing
Photo Courtesy of Photographically Yours, Inc.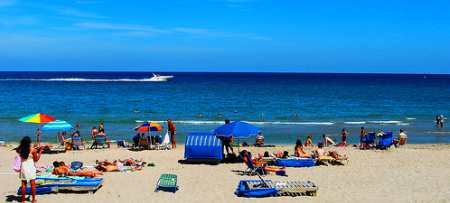 Average Temperature in April...
The average high temperature in Delray Beach in April is 82 degrees. The average low temperature in Delray Beach in April is 65.  The average precipitation is 3.57.

South Florida Weather by the Month...
More South Florida Weather Links...