Christmas Parade Pictures
Christmas Parade
Delray Beach, Florida
These lovely Delray Christmas parade pictures were submitted by Gaynor Evans Wilson. Thank you Gaynor for sharing all your lovely Delray Christmas parade pictures!
Every Christmas Parade has to have a fire truck!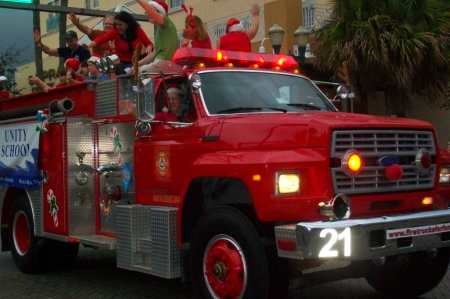 And every fire truck has to have a Christmas wreath to wish everyone Happy Holidays during the Christmas season in Delray Beach!


The Seagate trolley!
One of the newest additions to Atlantic Avenue in Delray Beach
The Seagate Hotel and Spa!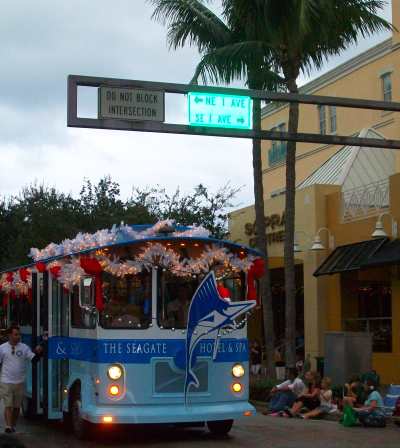 Some darling green dancers!
I'm not sure who they represent. If someone knows, please submit their name and I will gladly post it!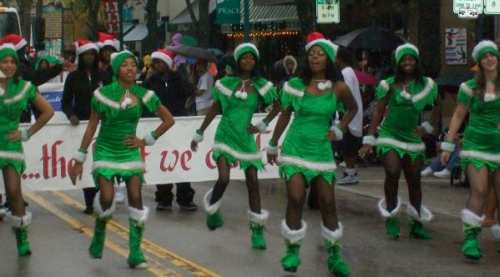 Florida State Madison Marching Hurricanes
Right on You Guys! Awesome Job!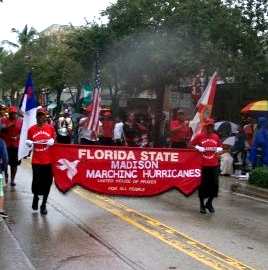 Palm Beach Lakes High School
Nice Job You Guys!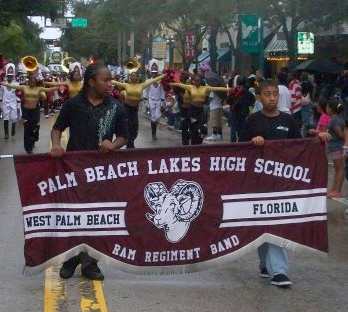 Roosevelt Middle School - Excellent Job Roosevelt!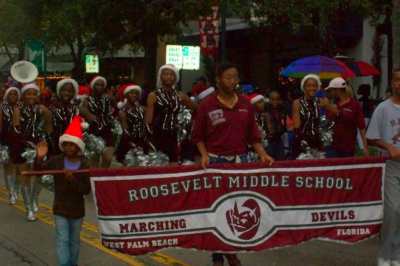 Delray Rocks Cheerleaders!
Guys, Girls, Moms, Everyone -- You Rock!!
2009 Delray Beach Christmas Parade Video
To watch this 6-1/2-minute YouTube video of the Delray Christmas Parade, click the arrow in the middle of the video. (Video created by Larry Richardson of RuggedReviews.com)


Looking for more events?
Click any link below...